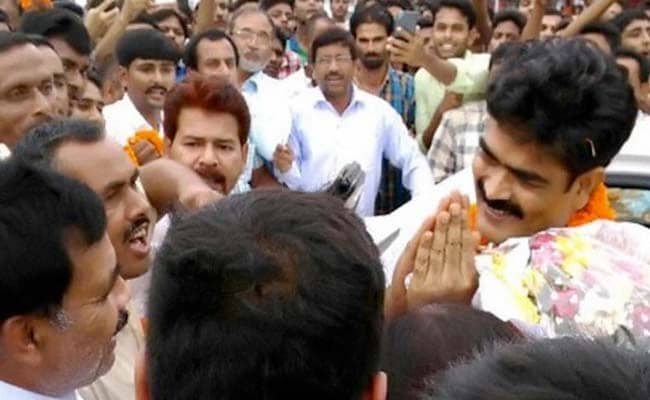 Jamshedpur:
Congress on Saturday demanded action against former RJD MP Mohammad Shahabuddin, who was released from Bhagalpur Jail early this month after 11 years, with regard to a triple murder case pending in the local court in Jamshedpur for last 27 years.
The East Singhbhum district administration should take appropriate steps to produce an eye-witness Barmeshwar Pathak, who was currently deputed as Sub-Inspector in Bihar Police, in the local court in connection with the triple murder case in the steel city in Jamshedpur in late 1980s, AICC spokesman Ajoy Kumar said.
Mr Kumar, who had served as a Superintendent of Police in mid-1990s in Jamshedpur and also represented Jamshedpur Parliamentary constituency, said it was not a difficult task for the district administration to find out Mr Pathak and produce him before the local court to record his statement in connection with the killing of a scrap dealer Anand Rao, his aide Janardhan Choubey and the East Singhbhum district Youth Congress President Pradip Mishra.
RJD strongman Mr Shahabuddin was an accused in the case and was supposed to appear before the court in Jamshedpur soon after his release from Bhagalpur jail in regard with the case, Mr Kumar claimed.
However, Mr Shahabuddin did not turn up.
If the district administration fails to locate Mr Pathak and bring him for production in Jamshedpur, it would mean the triple murder case accused was being shielded, he warned.
The Deputy Commissioner of the district should also disclose whether he was under any sort of political pressure that prevent him from bringing Mr Pathak for production, Mr Kumar said.
Apart from Mr Kumar, Jharkhand Pradesh Congress Committee President Sukhdeo Bhagat, former BPCC (Undivided Bihar) president and ex-minister Sarfraj Ahmed and former Jharkhand minister Dulal Bhuiyan were present in the press meet.