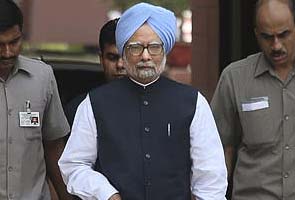 New Delhi:
In a meeting with the government's top law officers, the Prime Minister reportedly asked if he is an accused in a case that searches why coal fields were given to private players without transparency, allegedly losing the government vast amounts of money.
For several of the years under review, the Prime Minister held direct charge of the Coal Ministry.
But the government's real embarrassment lies in the revelation that last month, Law Minister
Ashwani Kumar
vetted the CBI's report before it was submitted to the Supreme Court, which is monitoring the case.
Yesterday, the Supreme Court asked the CBI to explain why it felt obliged to share its report with the Law Minister, and a senior bureaucrat each in the Coal Ministry and the Prime Minister's Office. In its indictment of the CBI for submitting to its "political master," the Supreme Court vowed to "liberate" the CBI from political influence.
The opposition has been demanding the resignation of the PM and Law Minister for trying to interfere with the coal investigation, a campaign reinvigorated by yesterday's court observations.
After the hearing, the PM said he would decide on what action he should take after he met with Attorney General GE Vahanvati and Solicitor General Mohan Parasaran at his residence. He reportedly asked them if the developments in court suggest that he is an accused in the case.
Sources said the law officers assured him that was not the case.
The CBI has been given till Monday to explain what changes the Law Minister or anybody else requested to the CBI's report, and which of these were incorporated in the version given to the Supreme Court.