Highlights
Maharashtra's ATS had arrested the men, suspected of being SIMI members
NIA took over probe, claimed they found no evidence against them
Bomb blasts killed 35 people in Maharashtra's Malegaon in 2006
A Mumbai court today dropped charges against eight Muslim men who were accused of carrying out bomb blasts that
killed 31 people in Maharashtra's Malegaon
in 2006.
The men had spent five years in jail before being granted bail in 2011, after the National Investigation Agency took over the case. They have alleged that they were tortured into making confessions by the police.
"For 80 days I was subjected to third-degree torture and then was forced to sign a false confession," Noor Ul Huda, one of the men discharged today told NDTV. Now 34 years old, Mr Huda, said it was a huge relief to be exonerated by court, describing bleak years spent in prison as a "terrible ordeal."
The Malegaon blasts were first investigated by Maharashtra's anti-terror squad or ATS, which had arrested nine Muslim men alleging that they belonged to the banned Students Islamic Movement of India (SIMI) and had carried out the explosions with the help of the Pakistan-based terror group Lashkar e Taiba. One of them died later.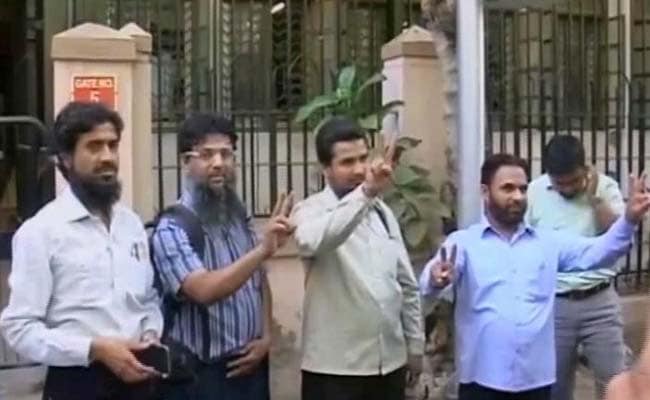 The case was later handed over to
the CBI, which confirmed the ATS findings
. But when the National Investigation Agency or NIA took over the case in 2011, it booked another set of people associated with a right-wing group called Abhinav Bharat.
The NIA also said it did not oppose bail for the Muslim men accused in the case as no evidence had been found to link them to the blasts.
Members of Abhinav Bharat have also been accused in the 2008 blasts in Malegaon in which seven people died.
The turn in the NIA's investigation came after
Swami Aseemanand,
the main accused in the Samjhauta train blast case, allegedly told the agency that the same group was involved in both Malegaon attacks, two years apart. Aseemanand later retracted his confession.
During arguments recently however, the NIA had opposed the discharge petitions of the men discharged today.