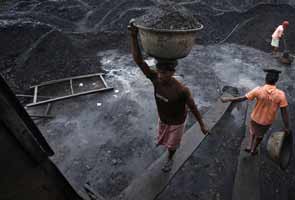 New Delhi:
The Director of the CBI Ranjit Sinha today did not deny allegations that a report on the agency's coal investigation may have been altered or vetted by the Law Minister Ashwini Kumar and senior officials in the Prime Minister's Office (PMO).
Sources close to the Prime Minister's Office refused to comment on the allegations made by national daily
Indian Express
, calling the matter "subjudice."
This afternoon, the Law Minister met the minister in charge of the CBI, V Narayanasamy, but neither commented on the charges.
The Supreme Court had asked the CBI chief last month to state in writing that the agency's status report had not been reviewed by "the political executive" before it was shared with judges.
The CBI told the Supreme Court that private firms had misrepresented information to win coal licenses and that the government had not verified their credentials. The scandal is damaging for the Prime Minister because for some of the years under review, he was in direct charge of the Coal Ministry.
The Opposition has said that the controversy exposes what it has always alleged - that the CBI is influenced by the government and that it's putative independence is a farce. (
Government trying to use CBI to save PM, says Sushma Swaraj
)
"This is evidence of the government's pressure on the CBI to save the Prime Minister," BJP's Sushma Swaraj tweeted. (
Reactions: Who said what
)
The government was first hit by allegations of "Coal-Gate" scandal when its auditor said in March 2012 that the country lost Rs 1.86 lakh crores because coal fields were allocated without a transparent bidding process.