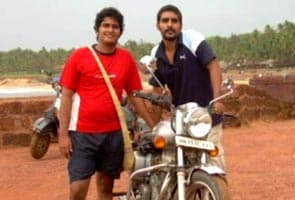 New Delhi:
Last year, Keenan Santos, 24, and his best friend Reuben Fernandes were out with a group of friends, including some girls, when some men began sexually harassing the women. Keenan and Reuben intervened and were beaten by the men so badly that they died.
Keenan's father, Vallarine Santos, shares his thoughts on the death of a young women in Delhi who was gang-raped in a moving bus, which has outraged India. This is his blog as shared with ndtv.com's Amit Chaturvedi:
After I read about the death of this girl, I felt very sad. And I felt more pain than the death of my son, first because she was a girl and secondly, because of the extreme brutality she had to suffer. And what's really shameful is the infighting between Chief Minister Sheila Dikshit and the Police Commissioner. No concrete steps are being taken, they are just playing the blame game. It's like rubbing salts to injury.
It is bad that such things are happening in the country. Instead of speaking about what measures are being taken, the government should take some action. Show us results.
My heart goes out to the family because I know the pain of losing someone beloved. It's been more than a year since my son passed, I know how it is to bear such loss. And that too, because of somebody else's fault. I want that capital punishment should be given to the accused; in fact they should be castrated.
I had written to the Prime Minister about taking concrete steps against women's molestation, but nothing has been done yet. I haven't received any reply. They should do something. It's a pitiable state of affairs. Our ministers just want to be in the limelight by making statements, and after that, nothing. Everyone forgets that the family is left to fend for itself. All these things should be looked into.
I want our elected representatives to stand up and demand action, instead of just talking about it. We need to take preventive action against such things.
Disclaimer: The opinions expressed within this blog are the personal opinions of the author. NDTV is not responsible for the accuracy, completeness, suitability, or validity of any information on this blog. All information is provided on an as-is basis. The information, facts or opinions appearing on the blog do not reflect the views of NDTV and NDTV does not assume any responsibility or liability for the same.