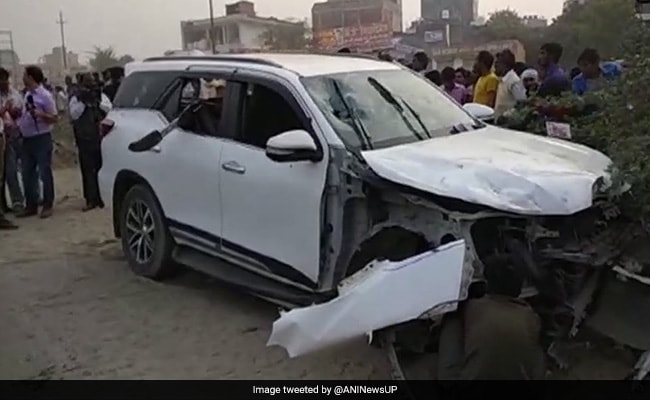 A BJP leader and his security guard were shot dead by attackers on a bike in Greater Noida near Delhi this evening. Shiv Kumar Yadav was in his Toyota Fortuner car when the bikers reportedly drove up and fired shots at the car in the Bisrakh area. The BJP leader died instantly.
A girl who was hit by the car as it crashed by the side of the road also died from her injuries, news agency ANI said.
Apart from a security guard who was also killed, there were two more in the car. One of them was injured and taken to a hospital.
Mr Yadav was a resident of Bahlolpur village of Greater Noida.
The shooters attacked the car near Tigri village, firing indiscriminately. They reportedly kept firing for about half a kilometer.
After the incident, the killers managed to escape.
Assistant Superintendent of Police Suniti Singh told news agency IANS that initial investigation showed the motive behind the murder appeared to be personal.
"But we can say more only after the investigation is completed. We are conducting raids to nab the criminals," Mr Singh said.
(With inputs from IANS)