Pathankot:
Mangal Singh Bajwa was a little boy when Pathankot was bombed by Pakistan in the 1971 war with Pakistan. The gunfire and helicopters that coursed the air for the last three days have brought back those memories.
"I was very small then. This area was bombed heavily, several houses were destroyed. Many lost their lives, bodies were strewn all over," he recalls sitting with a group of men in a village just a few hundred metres from the air force base that turned into the location of a terror attack on Saturday at dawn.
The 2,000 acre base is home to India's Russian-made MIG - 21 fighter jets and attack helicopters. There are around 1500 families also live here, attached mainly to men who work with the air force or the different groups that manage security at the base- like the Defence Security Corps, which comprises of veterans tasked with guarding military assets.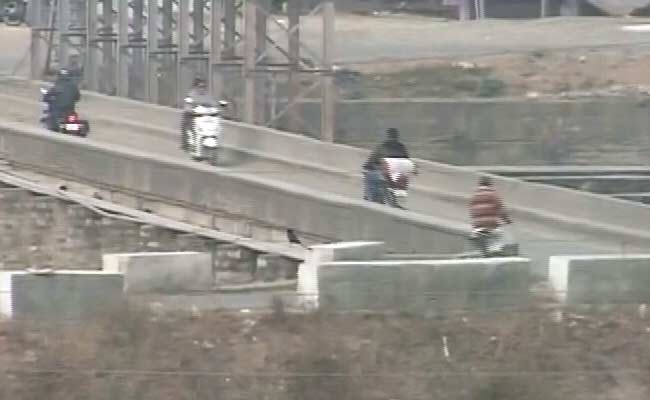 For the first time since six terrorists opened fire at the base, women and children were seen walking around freely in the area. "The explosions, the gun fire, the helicopters flying all night...she wouldn't sleep at all," says Rekha, a bank employee who lives near the base, holding her sleeping daughter.
Seven military personnel were martyred and another 20 injured in the deadly attack by terrorists from Pakistan, which has vowed swift assistance to Indian investigators. Though Defence Minister Manohar Parrikar has largely defended the operations at the base, he admitted yesterday to "some gaps", acknowledging the security and other lapses that investigators and experts have flagged.
Among them, several hours of inaction after a local police officer alerted his seniors that he had been abducted and abandoned by men wearing fatigues and that the group had driven away in his car.
Calls made by the terrorists to their handlers were intercepted at least 18- 15 hours before an alert was sounded at the Pathankot base.