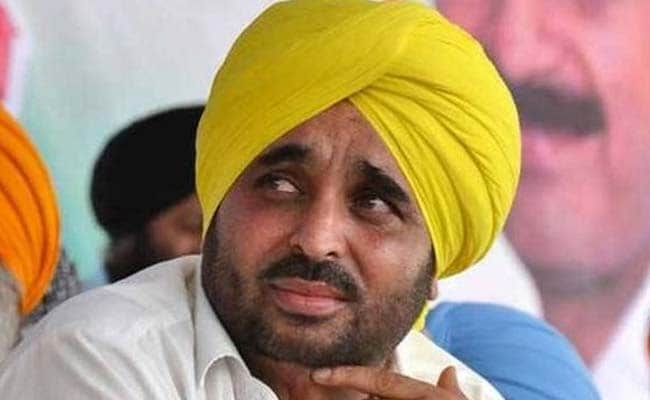 Highlights
Bhagwant Mann replaced Gurpreet Singh 'Ghuggi' as AAP's Punjab chief
Mr Singh claimed Mr Mann had to be warned against alcohol at an AAP meet
Bhagwant Mann is the Lok Sabha MP from Punjab's Sangrur seat
Chandigarh:
AAP's most prominent faces in Punjab, both popular stand-up comics, are engaged in a less-than-funny war of words fueled by the party's crash in the recent state election.
Lawmaker Bhagwant Mann has hit back at Gurpreet Singh Waraich 'Ghuggi', who questioned his appointment as chief of the party's Punjab unit and also took several digs at his drinking before quitting the party yesterday.
Mr Ghuggi, the former convener of the AAP's Punjab unit, resigned saying it was "difficult for him to continue" in AAP.
He also hit out at party chief Arvind Kejriwal for elevating Mr Mann, who, he commented, was notorious for his drinking and had to be warned against alcohol at an AAP meeting on Tuesday.
Mr Mann, responding to the jibes, said: "He was made the party's state convener within two months of joining. Then the selection process was right? Now he questions it. I did not expect this from him when the party gave him so much."
The parliamentarian from Sangrur continued, "Ghuggi joined the party when it was at the peak and he left it when the party lost the polls."
He alleged that Mr Ghuggi, despite being a star campaigner, did not hold any rally for the party outside his constituency. "I held three rallies for him in his constituency," he said, adding, "In organisations, positions keep changing. One needs patience."
"Even today, I am ready to perform the job of pasting the party's posters on walls," he remarked.
Asked whether Mr Ghuggi's exit would be a loss to AAP, Mr Mann replied, "Parties are above individuals. Yogendra Yadav, Parshant Bhushan left the AAP. But the party survived."
Mr Ghuggi has claimed that Mr Mann, while being appointed as Punjab convenor, was warned about his drinking habit. "If AAP really wanted to give (Mr Mann) the responsibility of the state unit, then it could have waited for at least three months to ensure that he quits drinking," he said yesterday.
"How laughable is the condition 'consume no liquor' to make Bhagwant the convener? How can they have a condition 'don't drink now', because that itself implies he is a drunk," said Mr Ghuggi. He also claimed, "Bhagwant himself said 'remove me if I drink again'".
(With Inputs From PTI)