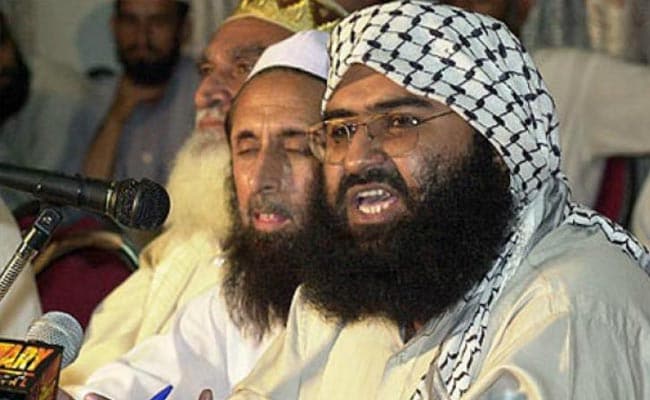 Highlights
US, France and UK asks for Jaish chief to be blacklisted
Like last year, China blocks the move at the UN, helps Pakistan
Ban on Masood Azhar would block his assets and global travel
New Delhi:
In a move that helps Pakistan and goes against India, China has once again blocked an attempt to have Masood Azhar, the chief of the Jaish-e-Mohammed terror group, blacklisted by the United Nations.
Unlike last year, when India asked action against Azhar, this time, the proposal was moved by three countries- the US, the UK and France.
"We have been informed of this development, the matter has been taken up the matter with the Chinese government," said the External Affairs Ministry to NDTV.
All of last year, China used a "technical hold" on a proposal by India to have Azhar, who lives in Pakistan, added to a list of organizations and individuals that support the Al-Qaeda against whom action is ordered by the UN's 15-member Security Council.
India has blamed Azhar for some of its deadliest terror attacks, including last year's strike at the air force base in Pathankot, in which seven military personnel were killed.
A "technical hold" thwarts the blacklisting - which would freeze Azhar's assets and ban his travel globally - while more facts are collected.
China used that option twice last year before a full-fledged veto.
Now, it has used the shelving option again just days before the three-nation proposal would have to be either adopted or rejected.
The "hold" lasts six months and can be further extended by three months. During this period, it can be converted into a "block", which kills the proposal, which has to be adopted unanimously by all members of the Security Council.
The Jaish-e-Mohammad has already been blacklisted by the 15-nation Security Council, but not Azhar. India has been warning that China's protection of Azhar exposes the "
prevalence of double standards in the fight against terrorism
".