Highlights
COO of Britannica, 47, committed suicide on Sunday
Jumped into ventilation shaft from 19th floor in Gurgaon
Father reportedly in hospital with a heart attack
Gurugram:
A senior executive working with Encyclopaedia Britannica killed himself by jumping within a deep shaft of the apartment building where he lived in Gurgaon, recently renamed Gurugram.
The police says that Vineet Whig, the Chief Operating Officer for Britannica, was found dead by cleaning staff on Sunday morning inside the shaft with a suicide note in his pocket.
He reportedly jumped into it from the 19th floor, where a security guard said he had been spotted a day before the suicide.
Mr Whig, 47, jumped into a deep vertical tunnel used for ventilation for the building.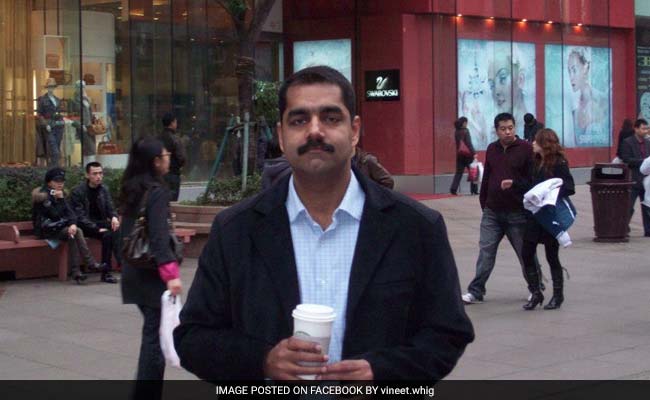 His suicide note said, "I am taking my own life, no one is responsible. I am unable to cope. I am sorry. I am depressed. I see no way out except for suicide. Yes, I am a coward. I should have faced life."
Mr Whig had earlier worked with IT giant Wipro. His father has been hospitalized with high blood pressure after hearing of the suicide.
Mr Whig is survived by his wife and three children. In a statement, they said, "It is an irreplaceable loss for the entire family. He was a sensitive, humble and down to earth person, always willing to extend a helping hand."