Highlights
There are some common foods that have powerful weight loss potential
Onions and tomatoes may both help you shed kilos faster
Beans and legumes attack belly fat and lead to quick inch loss
Losing belly fat is no easy feat. Fat around the abdomen is a problem area for millions of people, who struggle to shed the lard and reach their body goals. There are a number of changes that go into losing belly fat and to effect weight loss. Exercise and workout is obviously very important, but equally (if not more) important is the diet, which needs to be tweaked very carefully in order to ensure that you consume only as many calories as you are able to burn. There are a number of foods that you need to ditch and a number of other healthy foods that you need to add to your diet, in order to cut out belly fat and lose weight. However, there are certain foods that we have grown up eating and which we may have forgotten the health benefits of. These common day-to-day foods are an important part of our daily lives, but there weight loss effects are lost on us because we're simply not eating them in the right way or because we're not eating them enough.
We're here to tell you about some surprisingly common foods that you never knew could burn belly fat and help you in losing weight:
1. Onions
We use onions in almost every dish and yet, we are completely unaware of the potential that this humble yet powerful vegetable has for weight loss. Onions are a source of soluble fibre, which makes it a powerful prebiotic food. It ensures a healthy gut, which is crucial for weight loss and belly fat loss. Some recent studies have looked into the role of onions in effecting loss of fat, especially around the belly and prevention of obesity. Bake them, squeeze the juice out of them, soup them or eat them raw- there are a number of ways to eat onions to lose belly fat quickly.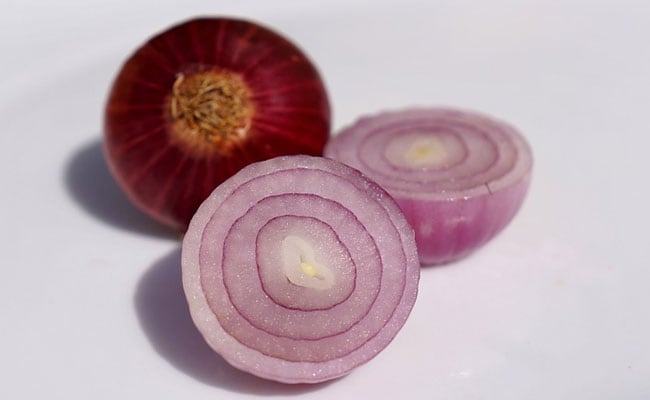 Weight Loss: Onions contain soluble fibre to cut belly fat
2. Almonds
Almonds are known for their magical effects on improving memory. However, their role in helping you lose weight just isn't appreciated enough. This most common of the nuts is a powerful hunger suppressor, according to a study published in the Journal of Clinical Nutrition. It contains healthy fats that are good for the skin and hair and are just perfect for your mid-meal snacks. Almonds are also consumed in the form of the non-dairy milk, but the most effective way to eat almonds to lose weight is to consume them raw to take advantage of the fibre in them.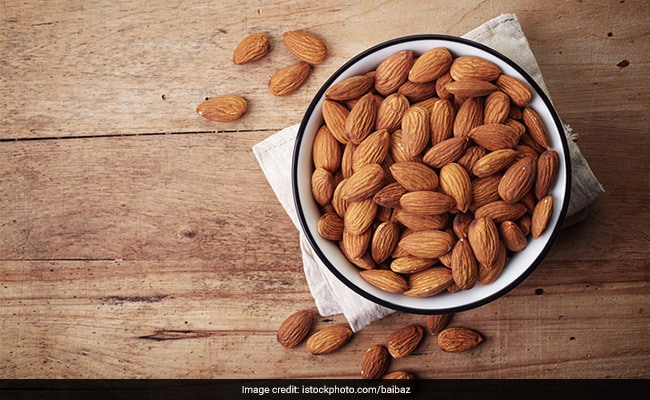 Weight Loss: Almonds are powerful hunger suppressors
3. Beans and Legumes
Soluble fibre is one of the best carbohydrates to burn belly fat and beans and legumes have it aplenty. Indians have a special fondness for beans and legumes and a large majority of our vegetarian dishes use them. Beans, pulses and legumes regulate blood pressure and blood sugar and attack belly fat, while also keeping you full for longer and eliminating the need for you to eat more often, resulting in weight loss. What's more? They also have protective properties for heart health.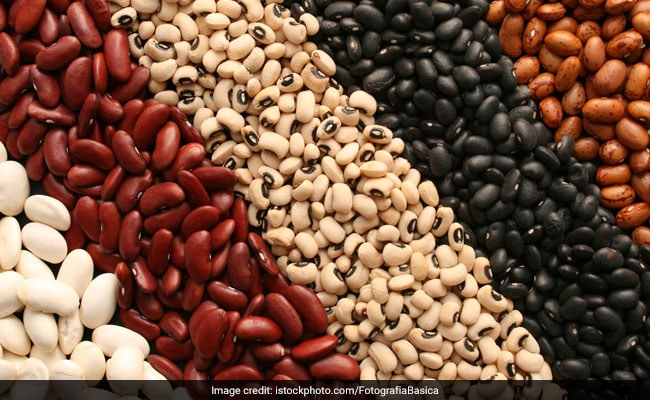 Weight Loss: Beans and legumes are used in majority of Indian vegetarian dishes
4. Apples
Most of our fresh fruits and vegetables are great for weight loss and one of the best ones is apple, because it is extremely rich in fibre. Consuming apples with breakfast and as a healthy mid-meal snack are two of the best ways to eat apples to cut down on belly fat. This is because the fibre in apples slows digestion down and regulates blood sugar levels, keeping hunger pangs away. Fibre also makes you eat less number of calories per day and helps in improving digestion.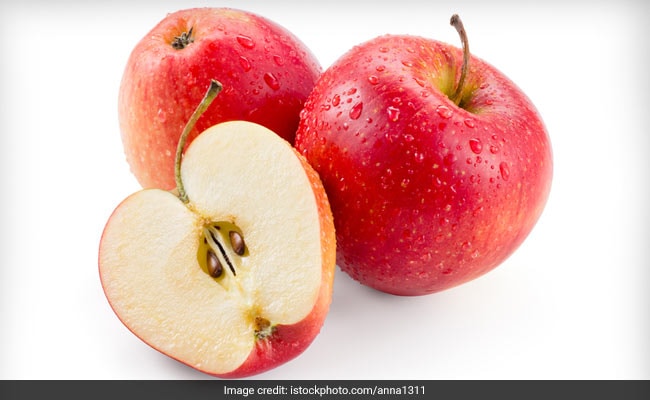 Weight Loss: Apples contain a lot of satiating fibre
5. Tomatoes
Tomatoes are again a part of all of our grocery bags, but we just don't use it for its amazing weight loss properties. Raw tomatoes may help you lose belly fat as they have been known to reduce inflammation and fight water retention. Moreover, they are one of the best low-calorie veggies out there. A 100 gm tomato serving contains just 18 calories, according to USDA data. Tomatoes contain lycopene which improves metabolism and makes your body burn fat better.
Get Breaking news, live coverage, and Latest News from India and around the world on NDTV.com. Catch all the Live TV action on NDTV 24x7 and NDTV India. Like us on Facebook or follow us on Twitter and Instagram for latest news and live news updates.