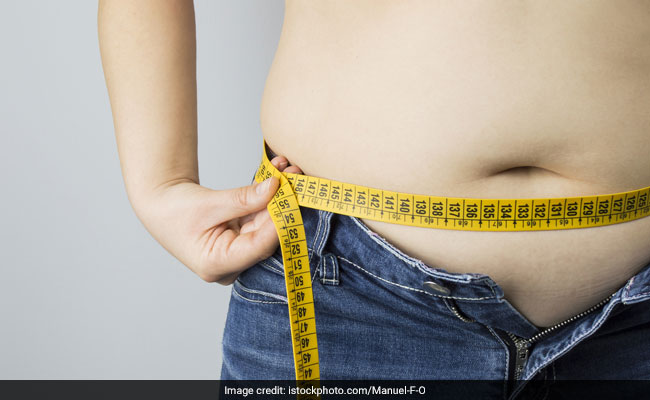 Highlights
Skin patch has been created that can get rid of the stubborn love handles
The patch can also be used to burn off pockets of unwanted fat
There are foods that can help shed the extra fat
According to a research presented from Columbia University Medical Center and the University of North Carolina, a new skin patch has been created that could get rid of the stubborn love handles. Experts created this patch that delivers fat-bursting drugs directly to the area affected through microscopic needles and is designed to help someone lose weight. According to the researchers, the patches were tested on animals and resulted in fat reduction by 20 percent on using the device.
The analysis suggests that skin patch is supposed to turn energy-storing white fat in to energy-burning fat locally while helping with the body's overall metabolism. The patch can also be used to burn off pockets of unwanted fat such as 'love handles' and treat metabolic disorders too.
If you are worried about those stubborn love handles around your waist, then there are some foods that can burn the fat there and help shed the excessive fat-
1. Flaxseeds
Flaxseeds are a rich source of omega-3 fatty acids that help burn fat and let you lose weight quickly. Sprinkle it on your salads, yogurt and smoothies.
2. Berries
Berries are low in sugar and high in antioxidants making them a perfect snack for your love handles. They improve digestion, reduce abdominal bloating and stabilise blood sugar levels. Their antioxidants help reduce the free radicals that damage body cells.
3. Nuts
Nuts have healthy fats that help in weight loss and bloating. Include them in bowl of salads or fruit salad, smoothies and other foods.
4. Green Tea
The green tea has the ability to eliminate fluids that build up in the body, burning abdominal fat. Green tea is considered to be the most powerful way to lose weight. Drink at least 2-3 cups of green tea to get the desired results.
5. Whole Grains
Whole grains are rich in fiber. Fiber helps in keeping you full for longer, cutting down on your hunger pangs, further resulting in weight loss. Fiber and pectin are both natural fat burners present in whole grains.