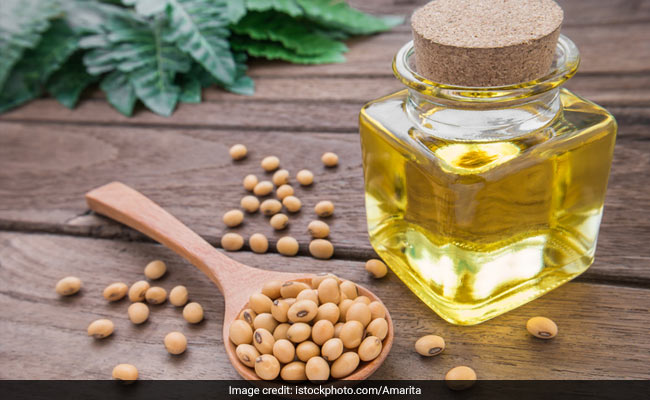 Highlights
Have you been buying genetically modified soybean oil
Genetically modified soybean oil may be harmful for the liver
Olive oil produced essentially identical effects as GM soybean oil
Have you been buying genetically modified soybean oil from the market lately thinking it is a healthier version of soybean oil? Looks like you will have to re-consider. According to the study, published in Nature Scientific Reports Journal, genetically modified soybean oil may be harmful for the liver. According to the University of California- Riverside researchers, while GM soybean oil induces lesser obesity and insulin resistance than conventional soybean oil, its effect on diabetes and fatty liver are similar to those of conventional soybean oil.
The research team tested Plenish, a genetically modified soybean oil released by a company in the year 2014. According to the researchers, Plenish is engineered to have low linoleic acid, resulting in oil similar in composition to olive oil, the basis of the Mediterranean diet and considered to be healthful. They compared the long term metabolic effects of soybean oil to those of Plenish.
The researchers also compared both conventional soybean oil and Plenish to coconut oil that is rich in saturated fatty acids and causes the least amount of weight gain among all the high fat diets tested. The lead researcher Frances Sladek found that all three oils raised the cholesterol levels in the liver and blood, busting the myth that soybean oil reduces cholesterol levels.
After coconut oil, researchers compared the two oils to olive oil. Both the oils have high oleic acid, a fatty acid believed to reduce blood pressure and help with weight loss. In the experiments, researchers found that olive oil produced essentially identical effects as GM soybean oil- more obesity than the coconut oil, although lesser than conventional soybean oil and very fatty livers.
The genetically modified soybean oil has a composition similar to that of olive oil. It also induced hepatomegaly or enlarged liver and liver dysfunction similar to olive oil.