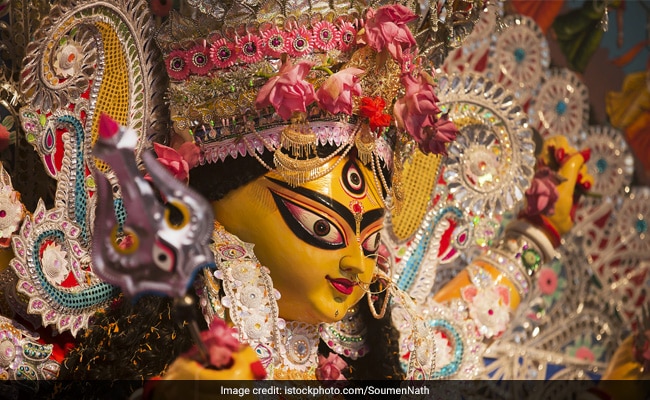 Dussehra 2017 is right round the corner. The Hindu festival would be celebrated on 30th September 2017. Dussehra marks one of the most important festivals in the Hindu calendar. It is also referred to Vijayadashami, as it is a festival that signifies the triumph of good over evil. Dussehra 2017 or Dasara is a 10-day long festival, and the 10th day or Dashami is when the festival comes to an end. It is observed on the full moon day in the Hindu month of Ashvin, which falls in the Gregorian months of September and October. Dussehra is celebrated with much fervour across the country wherein different states follow their own traditional customs and rituals.
According to popular belief, Lord Rama fought against Ravana for 10 days and defeated him to rescue his wife, Sita, whom Ravana had abducted. This victory of Lord Rama also signifies the victory of good over evil. During this festival, ramleela or plays are organised in various corners of the country to enact the tale of The Ramayana. The nine days before Dussehra are collectively known as Navratri, during which people pray and fast.
In the East, Dussehra or Dasara signifies the end of the nine-day festivities of Durga Puja. It again signifies the victory of good over evil, as this was when Goddess Durga killed the demon Mahisasura to protect the people. In South India too, Goddess Durga or Goddess Chamundeswari is worshipped, who defeated the asur Mahisasura and his demon army on top of Chamundi hills to safeguard the people. Along with Goddess Durga, Goddess Lakshmi, Goddess Saraswati, Lord Ganesha and Lord Kartikeya are worshipped. This day sees grand processions to the river or the sea where the idols are immersed into the water as devotees chant, sing and celebrate.

Dussehra (Vijayadashami) 2017: Date, Puja Vidhi, Muhurat Timings
Dussehra 2017 or Dasara falls on 30th September (Saturday). The Dashami Tithi begins on 11:49 pm on 29th September, 2017 and the Dashami Tithi ends 1:35 am on 1st Oct, 2017.
Vijay Muhurat timings are 2:08 pm to 2:55 pm
Aparahna Puja timings are 1:21pm to 3:42 pm
No festival in India is complete without sweets and feasts to celebrate festivities. Dussehra also sees the preparation of various regionals treats like ladoo, barfi, rasgula, kheer, halwa and other lip-smacking creations for a sweet affair.

Happy Dusshera 2017!