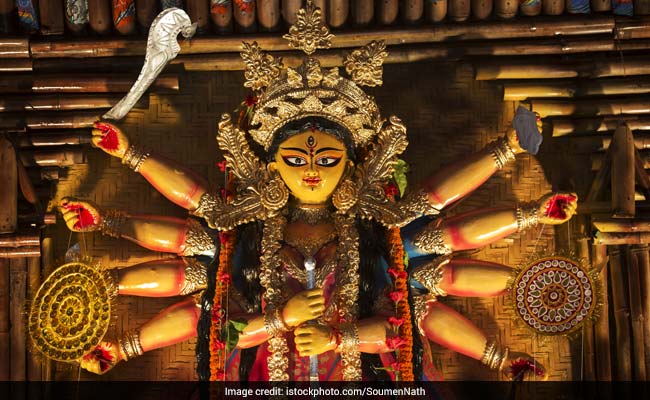 Highlights
Navratri or Durga Puja is just around the corner along with Mahalaya 2017
The holy occasion of Mahalaya is the first day of Durga Puja
This day also marks the last day of Shradh 2017 or Pitru Paksha.
After bidding goodbye to our beloved Lord Ganesha, it is time for
Navratri
or Durga Puja to be celebrated, beginning with Mahalaya 2017, which is considered to be an auspicious occasion and is marked as the first day of Durga Puja. For Bengalis,
Durga Puja holds immense significance,
the preparation of which begins months in advance. Devi Paksha is the waxing phase of the moon that comes in the month of Ashwin as per the Hindu lunar calendar. The holy occasion of Mahalaya is the first day of
Durga Puja
or Navratri that will start on 19th September, 2017 and end on 30th September, 2017 with
Dussehra
. This day marks the beginning of Durga puja or Navratri 2017 and on this day, prayers are offered to invite goddess Durga to descend on earth and bless her devotees. This day also marks the last day of Shradh 2017 or Pitru Paksha.
What does Mahalaya Amavasya Signify?
Mahalaya is celebrated as the day of invocation, especially by Bengalis. The festival of Durga puja or Navratri 2017 begins with Mahalaya, marking goddess Durga's advent in her battle against evil. Devotees pray for the deity's invocation on earth and for her blessings to curb the evil raksha Mahishasur. It is celebrated on the dark night of Amavasya (new moon), where devotees fervently pray to goddess Durga to arrive on earth. This is when people start preparing for goddess Durga to arrive and ensure a grand welcome on the sixth day or sasthi where huge pandals are installed, massive goddess Durga idols are worshipped and decorated and feasts are prepared. Apart from the advent of goddess Durga, this day marks the end of the period of Pitru Paksha or Shradh during which Hindus across India remember their loved ones and ancestors.
Mahalaya 2017: How do we celebrate this day?
On this day, devotees remember their ancestors and pay homage to them and offer foods, clothes and sweets to the Brahmins. People wake up early in the morning, spend the day reciting prayers and hymns from the Devi Mahatmya scripture. Food and clothes are offered at
puja mandaps
. The foods offerings made for the ancestors are usually cooked in silver or copper vessels and typically offered on a banana leaf or cups made of dried leaves. The food generally includes
kheer, lapsi,
rice
, dal
, spring bean
(guar)
vegetable and a yellow gourd (pumpkin).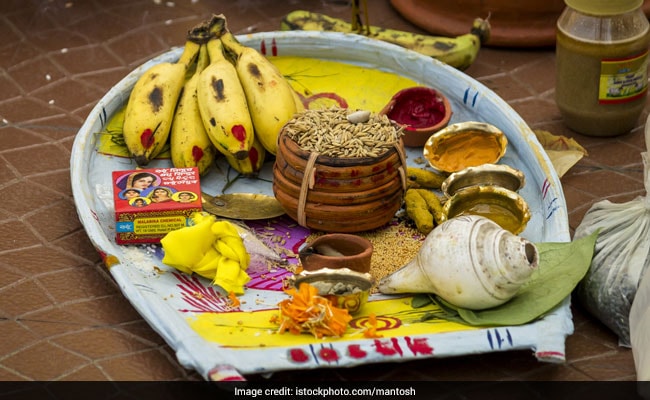 Mahalaya is celebrated as the day of invocation, especially by Bengalis​
Durga Puja Calendar 2017
Mahalaya 2017- 19th September 2017
Maha Panchami 2017- 25th September 2017
Maha Sasthi 2017- 26th September 2017
Maha Saptami 2017- 27th September 2017
Maha Ashtami 2017- 28th September 2017
Maha Nabami 2017- 29th September 2017
Bijaya Dashami 2017- 30th September 2017