Think weight loss and many of us instantly picture bland diet food substituting all our favourite treats. Weight loss does require many changes to your normal routine and diet, but that does not mean it needs to be monotonous and boring. Many of us are just too lost in processing the degree of information that is around. Eat this, drop that, have it this way, skip that, the mandates are endless but that does not mean you need to quit trying already. Dieting need not be a boring affair at all, provided you are willing to explore and experiment. There are plenty of ingredients that you can make use of in your weight loss diet plan. Here are 5 exciting weight loss recipes that can be prepared in less than 15 minutes. Yes, that's about it! These healthful recipes are either filled with weight loss-friendly proteins and fibres or antioxidants that boost metabolism. So, all lazy cooks out there, it's time to don your apron and start cooking.

5 Quick Weight Loss Recipes
A hearty and vibrant salad made with dried beans, capsicum and tomatoes dressed in sweet and sour flavours - a perfect treat for those mid-meal hunger pangs.
Packed with the goodness of sprouted lentils and beans with a dash of lemon juice and spices. Healthy and ever-so delightful, this easy-to-make recipe is a winner all the way.

3. Flax seed Raita
Flax seeds are one of the richest sources of omega 3 fatty acids, which is essential to build immunity and prevent heart ailments. Nutritionists and experts around the world cannot stop gushing over its ability to promote speedy weight loss. This delectable yogurt-based dish is made with the goodness of flaxseeds, bottle gourd and mint leaves, and must be part if your weight loss diet today.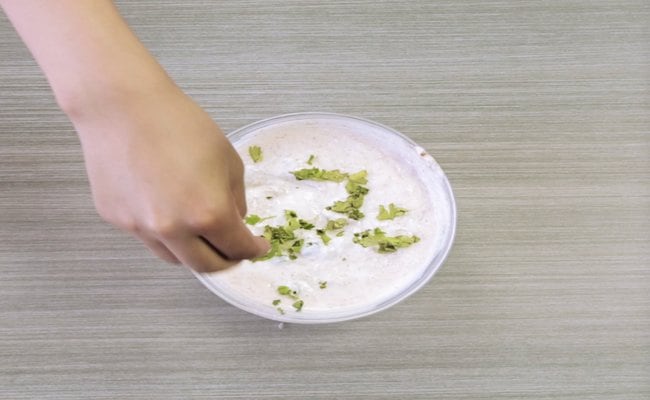 This soup is a delectable concoction of cucumber, romaine lettuce, olive oil with spices, herbs like basil, cilantro, garlic, and a tangy bit of lime. The green cold soup is ideal for days you want to skip your supper for something light yet filling.

5. Oats Khichdi
Comforting and quick to make, this delicious khichdi replaces fattening rice with weight loss friendly oats. Now, we all know that oats are full of fibre, which induces a feeling satiety. If you feel full, you tend to binge less. Team this delicious khichdi with yogurt for a wholesome experience.


So, what are you waiting for? Start cooking and let us know how they work for you. If you have more recipes to share, do write to us in the comments section.
Get Breaking news, live coverage, and Latest News from India and around the world on NDTV.com. Catch all the Live TV action on NDTV 24x7 and NDTV India. Like us on Facebook or follow us on Twitter and Instagram for latest news and live news updates.