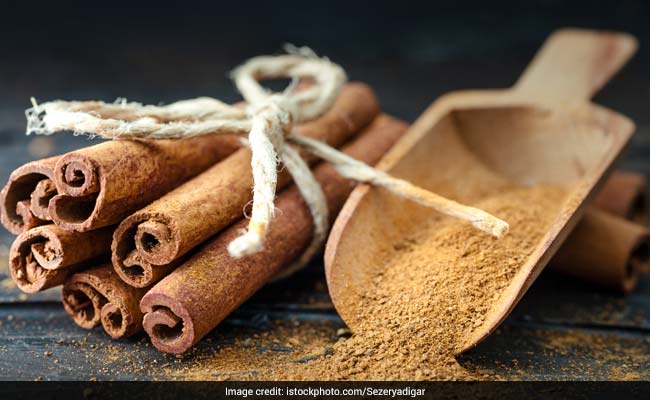 If you are a diabetic, it is important for you to lose weight to help either reverse the condition, in some cases, or just to manage it well. By shedding a few kilos, people with type-2 diabetes can improve their glucose tolerance, with the help of which body will be able to utilise insulin better. Being overweight or obese can up a person's risk for developing type-2 diabetes. Moreover, weight gain in people with type-2 diabetes makes blood sugar levels even harder to control. In fact, people with visceral fat (belly fat) can also experience insulin resistance. The hormones produced by the extra belly fat play a role in insulin resistance, possibly leading to type-2 diabetes. Ayurveda, the ancient science, is known to suggest some herbal remedies that not only help lose weight effectively, but also manage blood sugar levels naturally. We tell you some effective home remedies that help cut belly fat and manage diabetes simultaneously.
Ayurvedic home remedies to cut belly fat and manage blood sugar levels in diabetics
1. Fenugreek seeds (Methi dana)
Methi is a popular spice that is used in most Indian delicacies. According to a study published in the International Journal for Vitamin and Nutrition Research, a daily dose of 10 grams of methi dana soaked in water may help control type-2 diabetes. It contains fibre and helps in slowing down the digestion process, further regulating the absorption of carbohydrates and sugar. It also helps burn belly fat efficiently. Make sure you soak the methi dana in water as consuming methi as it is may produce heat in the body.
2. Turmeric
The active polyphenol in turmeric known as curcumin may provide ideal intervention for type-2 diabetes. Turmeric is also known to mitigate inflammation associated with obesity and tends to give a boost in fat burning process. You could prepare some turmeric tea, add it to your everyday dishes or drink haldi doodh to see effective results.
3. Amla juice (Indian gooseberry juice)
Amla juice is rich in fibre, which makes it great for boosting digestion. A healthy digestive system is the key to weight loss. According to University of Maryland Medical Center, amla is an effective traditional remedy to prevent pancreatitis. It is important to keep blood sugar levels in check. Moreover, it contains chromium, a mineral that regulates carbohydrate metabolism and is said to make the body more responsive to insulin. Drinking amla juice is a great way to burn fat and manages diabetes. You could make amle ka murabba or eat it as it is to keep healthy.
4. Cinnamon powder (Dalchini)
One teaspoon of honey and cinnamon powder mixed in a cup of boiled water or green tea may boost weight loss. Moreover, it also helps lower blood sugar levels. Sprinkle cinnamon powder on your breakfast cereals, French toast, et al. Another option is to make cinnamon tea.
Use these powerful Ayurvedic home remedies to burn belly fat and manage diabetes effectively. However, it is best to consult a doctor or a certified Ayurveda expert before you switch to any of these remedies.
Disclaimer: This content including advice provides generic information only. It is in no way a substitute for qualified medical opinion. Always consult a specialist or your own doctor for more information. NDTV does not claim responsibility for this information.