Cinnamon is a popular spice that is used for flavouring delicacies and drinks. Moreover, this aromatic spice has long been used in traditional medicines and food preservatives. In fact, it turns out, cinnamon or dalchini may be a great spice for managing diabetes. Diabetes is a disease that is characterised by abnormally high blood sugar. Cinnamon comes packed with antioxidants that decrease oxidative stress, reducing the risk of developing many health conditions including diabetes. In fact, several studies have linked cinnamon to better blood sugar levels and some show that it may also curb blood sugar by lowering insulin resistance. We tell you why cinnamon may be a good spice for managing blood sugar levels and controlling diabetes along with how to use it.
(Also Read: 6 Reasons Why You Should Drink Cinnamon Water Daily)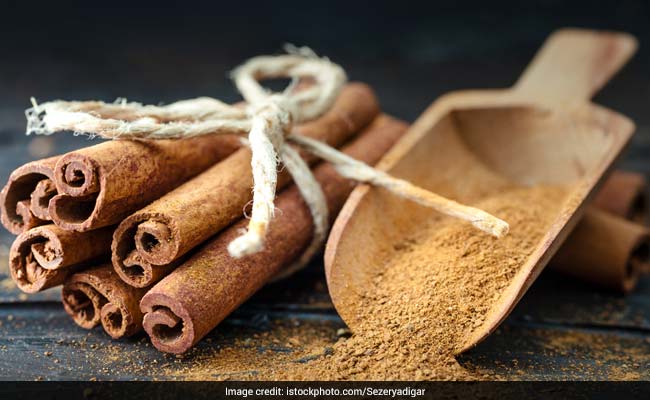 Cinnamon (dalchini) for diabetes
Here are a few reasons that make cinnamon effective for controlling diabetes:
1. Contains antioxidants
Cinnamon is known to contain large amounts of antioxidants that help the body reduce oxidative stress, a type of damage to cells that is caused by free radicals. Oxidative stress is attributed to the development of many chronic diseases, including type-2 diabetes.
2. It may increase insulin sensitivity
In people with diabetes, pancreas cannot produce enough insulin or cells may not respond to insulin properly, leading to unstable blood sugar levels. According to the NCBI, cinnamon increases insulin sensitivity immediately after consumption.
(Also Read: Cinnamon For Weight Loss: How To Use Dalchini For Weight Loss)
3. It lowers blood sugar levels after meals
Depending on the carbs you have consumed, blood sugar levels tend to rise significantly. A dash of cinnamon can help keep these blood sugar spikes after meals in check. Scientifically speaking, it tends to slow down stomach emptying and blocks digestive enzymes.
4. Lowers the risk of other diseases associated with diabetes
Cinnamon also helps lower the risk of other health conditions like heart diseases and blood pressure. A study found out that consuming at least two grams of cinnamon for 12 weeks significantly lowers both systolic and diastolic blood pressure.
How to use cinnamon for managing diabetes?
One of the best ways to use cinnamon is to add a small bark of dalchini into a glassful of water and leave it overnight. Drink it first thing in the morning on an empty stomach. You can also sprinkle some cinnamon powder on your dishes, desserts and drinks and enjoy all the goodness it has to offer. Needless to say that you must pair it with a healthy diet and exercises to ensure better management of blood sugar levels.
Excessive consumption of cinnamon may not be good for your overall health, especially if you are dealing with liver problems. Moreover, it contains a potentially harmful substance called coumarin that can be toxic to the liver. So make sure you have consulted a doctor before switching to this spice.
Disclaimer: This content including advice provides generic information only. It is in no way a substitute for qualified medical opinion. Always consult a specialist or your own doctor for more information. NDTV does not claim responsibility for this information.
Get Breaking news, live coverage, and Latest News from India and around the world on NDTV.com. Catch all the Live TV action on NDTV 24x7 and NDTV India. Like us on Facebook or follow us on Twitter and Instagram for latest news and live news updates.