Weddings in India are known to be an extravagant affair. From luxury decorations, to expensive gifts, people splurge to make the event a grand event so that it is remembered for a long time. Even in the times of economic slowdown, families go extra mile and open their hearts when it comes to weddings. Many famous people set the benchmark and come up with innovative ideas to make a mark. Here are some of these events that are sure to surprise you.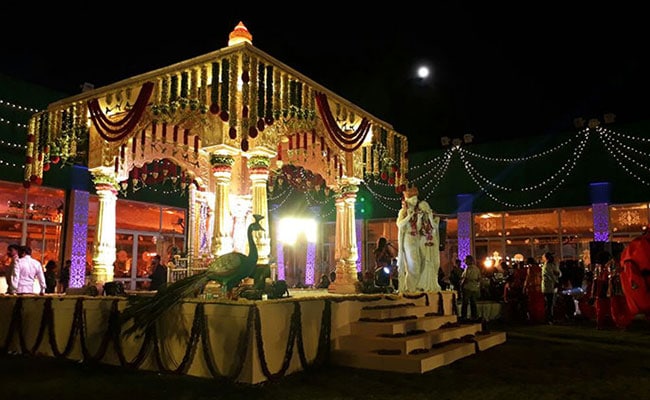 In 2016, the wedding of former Karnataka minister Janardhana Reddy's daughter cost over Rs 500 crore. NDTV's Maya Sharma, who visited the venue, saw two large elephants (as illusions) rocked gently, moving their trunks close to the entrance of a huge air-conditioned tent - in a recreation straight out of the Vijayanagar empire. The venue was spread across 30 acres and includes many Bollywood-type sets. There were 50,000 guests, 3,000 security guards and bouncers.
The wedding of Mukesh Ambani's daughter Isha with Anand Piramal in 2018 saw a private concert of Singer Beyonce in Udaipur as part of the pre-wedding bash. More than 100 chartered flights landed at Udaipur airport ferrying guests. Former US secretary of state Hillary Clinton was one of them. Steel magnate Lakshmi Mittal, Bharatiya Janata Party (BJP) Devendra Fadnavis, cricket legend Sachin Tendulkar and Priyanka Chopra and Nick Jonas also joined the bash.
In 2011, Congress leader Kanwar Singh Tanwar's son Lalit married an ex-MLA from Sohna, Sukhbir Singh Jaunapuria's daughter Yogita at Jaunapur village in Haryana. Around 15,000 people attended the ceremony. Among the gifts was a helicopter and Rs 21 crore. The week-long celebrations included a musical night to be graced by famous folk performances with artistes arriving from different parts of the country. All the guests who attended the lagan ceremony were presented a packet as return gift which comprised a 30-gm silver biscuit, a safari suit set, a shawl and Rs 2,100 cash.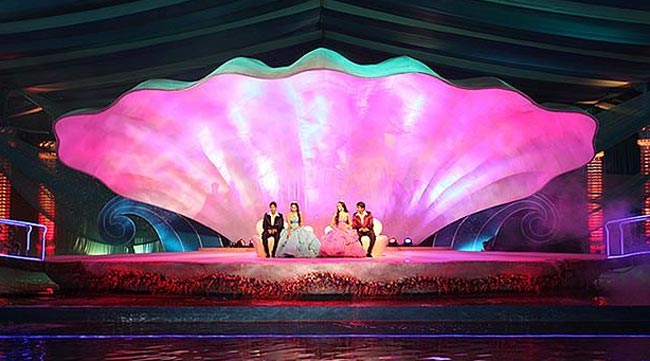 Months later, New Zealand-based business tycoon S Ravindra hosted a wedding in Hyderabad for his sons S Rohit and S Ranjit, which was touted as "the most expensive wedding of South India". The brothers married cousins Shruti and Divya and gave them platinum and gold chains for mangalsutras. The brides wore Manish Malhotra creations throughout. There were 15,000 guests at Hyderabad's GMR Gardens and the ceremony showcased various traditions - Bengali, Rajasthani, Punjabi and even themes like Jodhaa Akbar, underwater and Arabian Nights. The brides were ferried around town in a one-of-its-kind pink Mercedes.
Bollywood star Priyanka Chopra and singer Nick Jonas got married in 2018 and it was also a grand affair. The ceremonies were organised in Udaipur's Ummed Palace and the cost Rs 105 crore. Similarly, Rs 90 crore was spent on the wedding of actor Anushka Sharma and cricketer Virat Kohli.