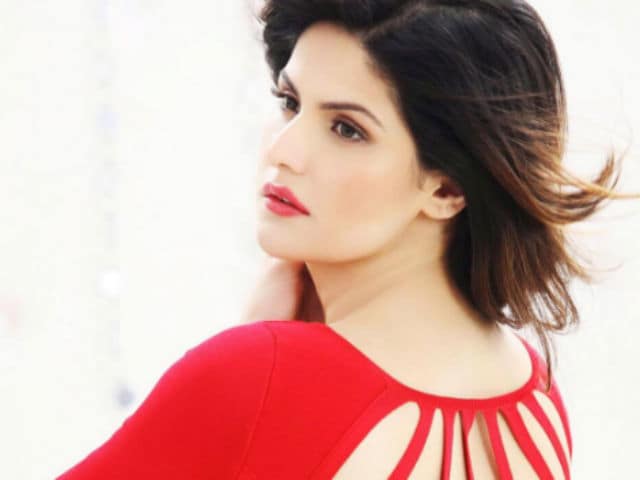 Highlights
Zarine said that she always wanted to be a singer
When you look at this as an audience, it feels different: Zarine
These things have to be choreographed: Ali Fazal
Mumbai:
Actress Zarine Khan said that she always wanted to be a singer.
Zarine, who featured in
Hate Story 3
, hopes that people might approach her to sing in the future.
"It will sound very cliched but when I was a kid, I always wanted to become a singer and never an actor. Hopefully, in the future, if these people will think of me, I will do it," said Zarine.
When Zarine was asked whether she has been offered to sing, she said, "Not yet. Hopefully, after your question, I will be."
Zarine was speaking at the launch of her new music video
Pyaar Manga Hai Tumhee Se
by T-Series. The video also stars Ali Fazal.
Zarine said shooting intimate scenes
are not 'fun' as a lot of people are watching them on set.
"When you look at this as an audience, it feels different. But when you're shooting it, it is not that much fun because there are so many people looking at you. There is a lot going on. What you think of it in mind, doesn't happen on the set," said Zarine.
Ali also feels filming intimate scenes are difficult as they also follow a set choreography.
"These things have to be choreographed. You can't be just doing anything. Intimate scenes are the hardest thing to shoot. Intimate scenes of any kind," Ali said.
"The most memorable scene was when he kissed me for the first time in the song. He was feeling shy and not me," said Zarine.
The recreated song was originally composed by Bappi Lahiri and sung by Kishore Kumar. The new version has been sung by Armaan Malik and Neeti Mohan.
(Except for the headline, this story has not been edited by NDTV staff and is published from a syndicated feed.)