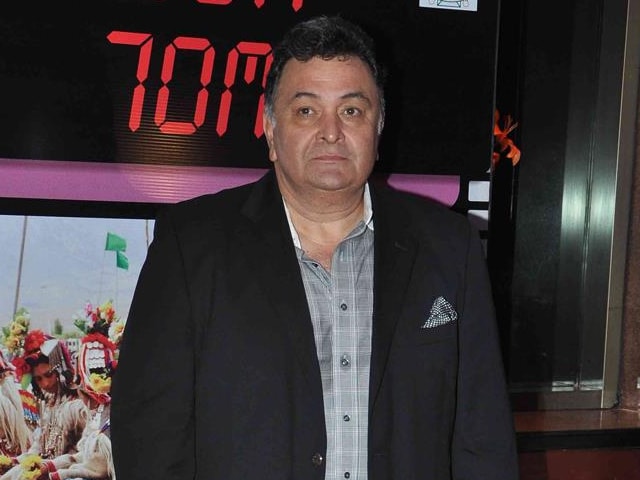 Highlights
Rishi Kapoor posted an RIP tweet for Pakistani cricketer Hanif Mohammad
He was revived after being clinically dead for six minutes on Thursday
Mr Kapoor hasn't deleted the tweet yet
New Delhi:
Pakistani cricketer Hanif Mohammad is reported to have come back from the dead quite literally in a Karachi hospital. The 81-year-old batting legend was revived after being clinically dead for six minutes on Thursday. By then, this RIP tweet had been posted by Rishi Kapoor:
Seen Hanif Mohammadji get out second ball first over to Ramakant Desaiji at Brabourne Stadium,Mumbai,as a kid. RIP! pic.twitter.com/4L3eOiq9yK

— Rishi Kapoor (@chintskap) August 11, 2016
He hasn't deleted it yet, despite his followers correcting him repeatedly in the comments thread.
"His heartbeat had stopped for six minutes but the doctors managed to revive his heartbeat back. God has given him a second chance and I just feel this is due to the prayers of his millions of fans and supporters," said Hanif Mohammad's son Shoaib, as reported by news agency PTI.
Rishi Kapoor, 63, is a massive cricket fan
, recently posting a series of tweets from the Melbourne Cricket Ground in Australia.
Wonderful MCG! What a fan moment for me. Since Radio commentary days I have been dreaming of being here. Here I Am! pic.twitter.com/NAFG7yzpRs

— Rishi Kapoor (@chintskap) August 9, 2016
I recognise two cricketers who excelled at this stadium. Viv and Nawaz. They have the top honours. pic.twitter.com/ja3cGo7btN

— Rishi Kapoor (@chintskap) August 9, 2016
Melbourne Cricket Ground. Special fan moment-Bharat Ratna Sachin and Sir Bradman.My reflection in the glass says all pic.twitter.com/89mwg8JMwR

— Rishi Kapoor (@chintskap) August 9, 2016
Last seen in
Kapoor And Sons
, Mr Kapoor is believed to be reading three scripts currently.