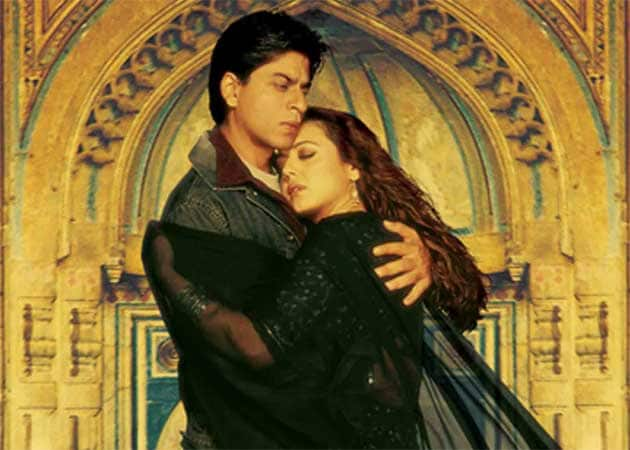 New Delhi:
Actor Saif Ali Khan in a recent newspaper column made it a point to highlight the fact that Hindu- Muslim marriages are neither a conspiracy or an anomaly. It's just 'being India'. In a vast country like ours, where multiple ethnic, cultural and religious faiths are clamouring for peaceful co-existence, inter-faith relationships are just as natural as arranged marriages. But these inter-faith relationships have always found themselves in the thick of a lot of debate. Cinema takes inspiration from real life. Hence it's no surprise that Bollywood has many a times showcased inter-faith lovestories, their positive and their negative aspects. Here is a list of 15 such love stories from the Bollywood archives

Bobby (1973)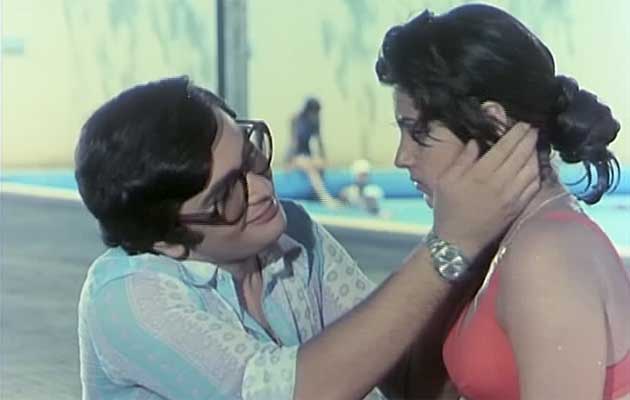 A very young Rishi Kapoor and an almost unrecognizable Dimple Kapadia are in love. What seperates them, apart from the usual Bollywood predicament of ameeri-gareebi is that Bobby is Christian while her lover Raj is a Hindu. Apart from Dimple's famous Bikini scene and evergreen songs this strong inter-faith romance was given its due by the visionary Raj Kapoor. One of the songs even goes Beshak Mandir Masjid Todo, Par Pyaar Bhara Dil Kabhee Na Todo ( You may wreck temples and mosques, but never a heart filled with love)

Julie (1975)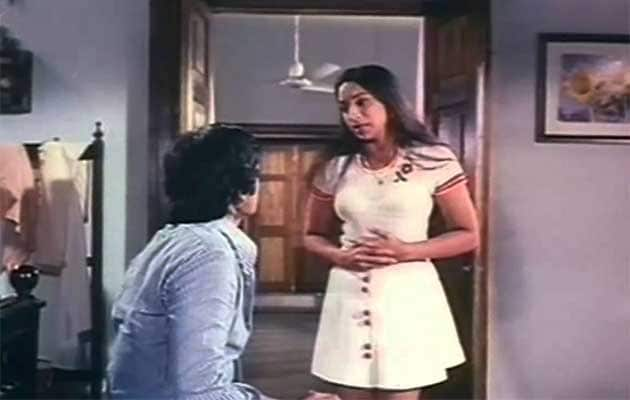 A controversial film, which focused on pre-marital sex and societal issues, the main reason that became the bane of the lead couple's life in this movie was their faith. The film's climax was layered with a social message, urging the audience to let go of such norms of caste and creed.

Saagar (1984)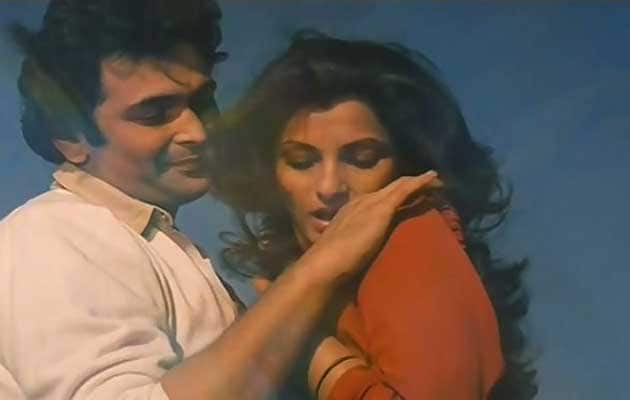 Rishi Kapoor had to really work hard to bring Dimple Kapadia back on screen and play his love interest in the film. But Mona and Ravi's beautiful love story was definetly worth the wait

Bombay (1995)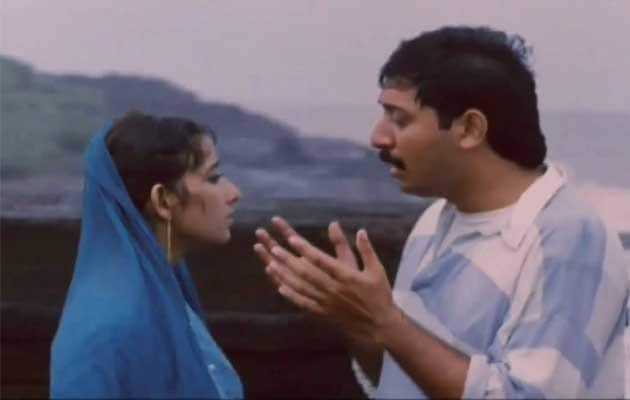 Filmmaker Mani Ratnam's 1995 classic brought the audience face to face with the reality of a Hindu-Muslim union. The film showcases the travails they face during communal riots, still managing to prove that love triumphs all.

Dahek (2009)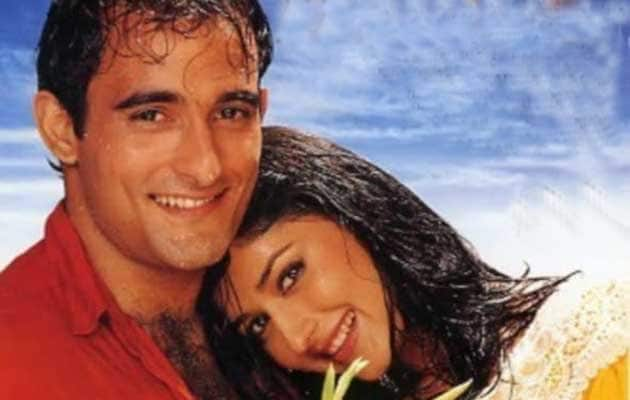 Remembered mostly for the song Saawan Barse, this film, featuring Akshay Khanna and Sonali Bendre as the lead pair, tells the story of how communal hatred is capable of destroying families and is, perhaps a ruse for slaughtering innocents.

Gadar (2001)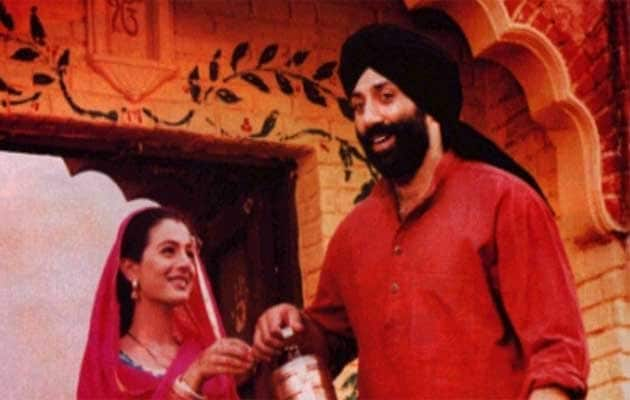 Beneath all the screaming in the name of dialogue delivery, Pakistan army bashing and uprooting of hand-pumps, was a love story of gentle hearted, but hot headed, Sikh man and his muslim wife. The film is one the biggest hits India has managed to make, making Sunny Deol the cult figure he is, or was.

Pinjar (2003)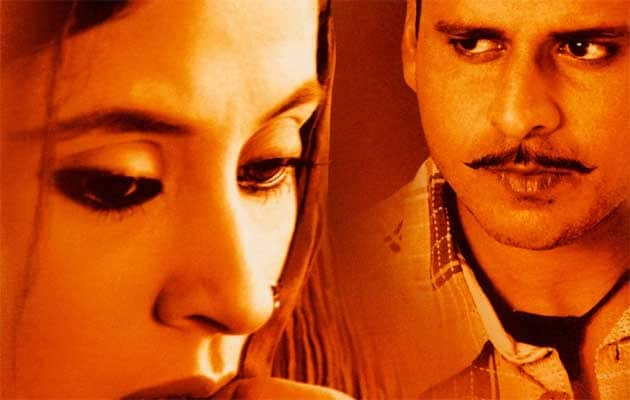 Yet another movie based on the partition, this story was based on fate of a Hindu girl kidnapped by a Muslim man, who eventually managed to find safety and love in him.

Veer-Zaara (2004)

One from Yash Chopra' classic kitty, the love story of Squadron Leader Veer Pratap Singh and Zaara Hayaat Khan is an ode to ageless romance and timeless love. The fact that an Indian Hindu soldier is ready to spend his whole life behind bars for the happiness of his Muslim Pakistani lover was not contested by anyone, just because of the movie's and its plot's cinematic excellance. Madan Mohan's music just added to the film's timeless flavour.

Jodha Akbar (2008)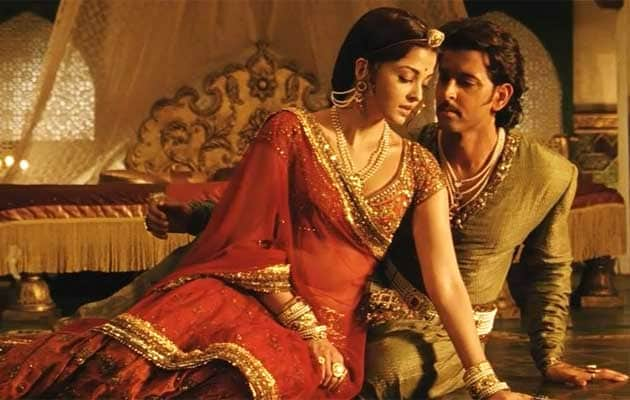 Akbar was known to be an emperor who shunned communal divides and detested mixing politics and religion, unlike the Mughal kings before him. The 2008 film, featuring the lead pairing of actors Hrithik Roshan and Aishwarya Rai Bachchan, was based on Akbar's love for his Rajput Hindu wife which helped him become a people's emperor and a beloved husband.

Ajab Prem Ki Gajab Kahani (2009)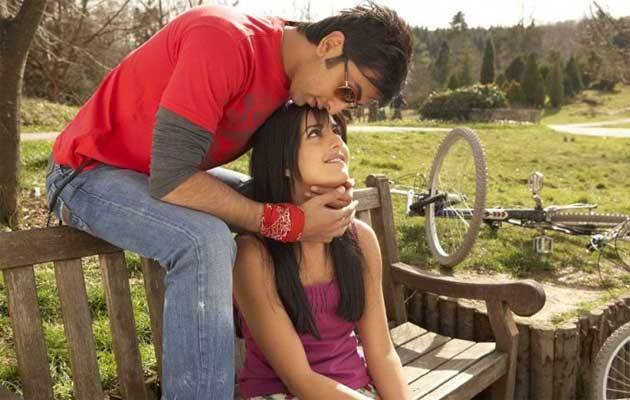 The film, where actors Ranbir and Katrina met onscreen for the first time, was a love story between a Hindu guy and a Christian girl. Some of the funny scenes include one where the Brahmin Prem has to eat chicken to blend in Christian Jenny's lifestyle, only to find out that she is a vegetarian. Also a scene where he asks Jesus to help him woo Jenny as his Hindu God may not be very happy with him at the moment.

My Name Is Khan (2010)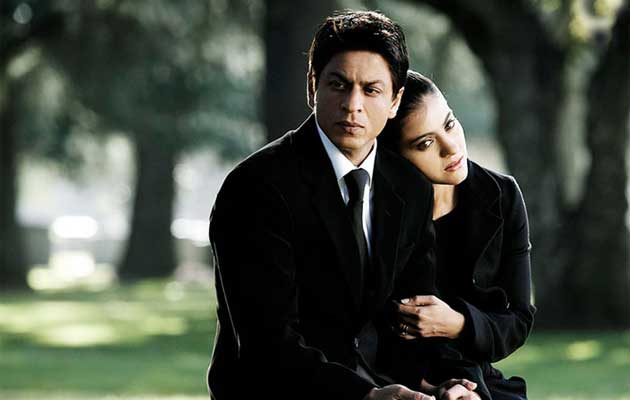 Apart from other issues that it dealt with, this movie was primarily the story of a Muslim man, Rizwan Khan, who marries a Hindu single mother Mandira post 9/11. In the aftermath of the WTC attacks of 2001, their son is killed in a highschool skirmish. How they survive the anti-Islamic prejudice and sustain their relationship forms an important part of the story.

Ishqiya (2010)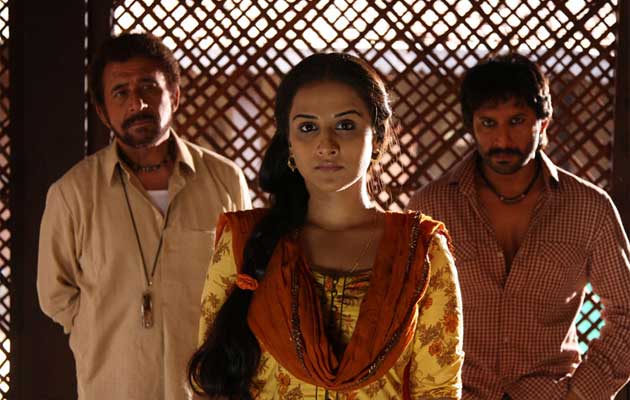 The same year we also saw this black comedy which featured actors Naseeruddin Shah and Arshad Warsi as two Muslim robbers who fall in love with a Hindu widow (or was she?) played by actor Vidya Balan.

Ek Tha Tiger (2012)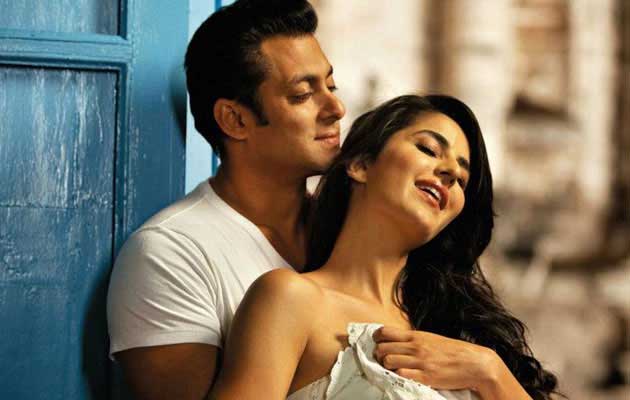 What happens when two spies from India and Pakistan fall in love? As per this movie, for Indian agent Avinash (Salman Khan) and his Pakistani lover Zoya (Katrina Kaif) life turned into a roller coaster ride filled with travel, romance and action.

Ishaqzaade (2012)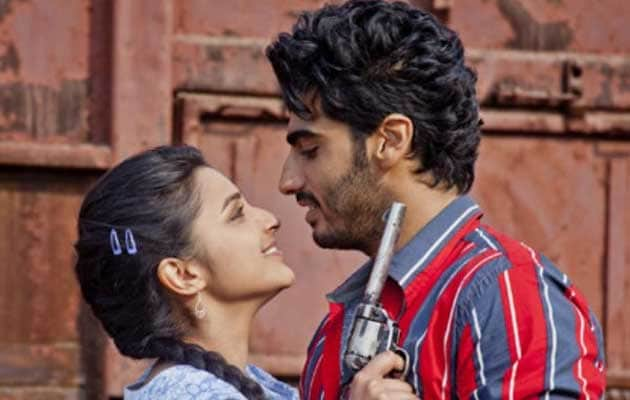 Actors Arjun Kapoor and Parineeti Chopra made their debut in this Yash Raj film which revolved around the animosity between a Muslim and a Hindu family vying for political power. While Arjun's character intends to cheat and deface Parineeti's character in the film initially, it turns out that even he loves her and that their romance leads both of them to their imminent doom.


Raanjhanaa
(2013)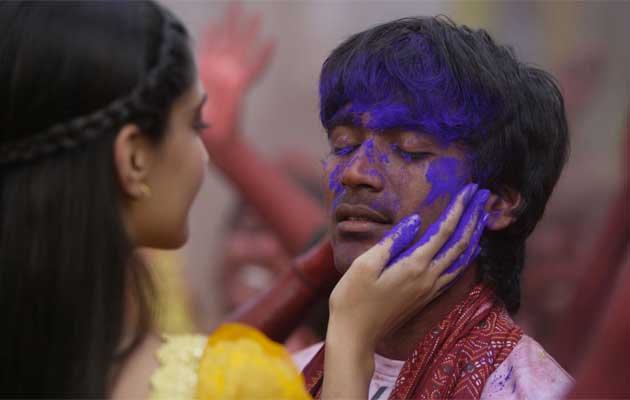 Can there be a more selfless depiction of love than the one shown in this film? We doubt it. Actor Dhanush, with more than 25 hits to his credit down south, garnered multi-ethinic fan following with his protrayal of a Haridwar based Brahmin who falls in love with a Muslim girl from his town. An unforgettable love story, with noteworthy performances by the lead actors which also includes Sonam Kapoor, Abhay Deol and Swara Bhaskar among others.