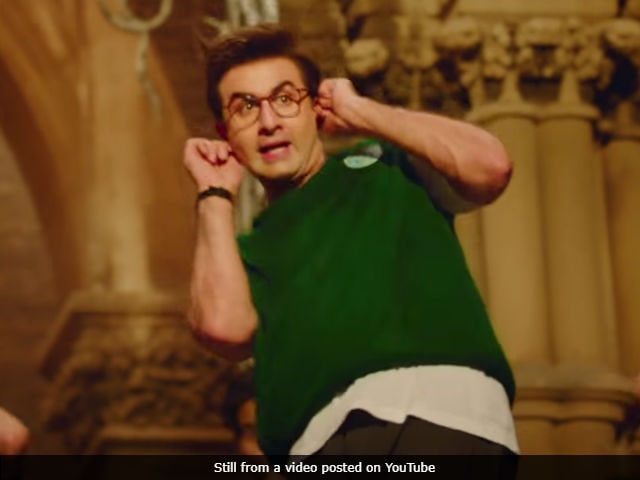 Highlights
Rishi Kapoor blamed Anurag Basu for the failure of Jagga Jasoos
Anurag Basu said Jagga Jasoos was meant to be a film for children
I think kids did not go to watch the film in large numbers: Anurag Basu
New Delhi:
Ranbir Kapoor's father Rishi Kapoor blamed filmmaker Anurag Basu for the failure of
Jagga Jasoos
but that has not dented Ranbir and Anurag Basu's bond, who also co-own Picture Shuru Productions. After Rishi Kapoor slammed Anurag Basu and
called him an 'irresponsible' director
, Ranbir said that the
Kapoor And Sons
actor said so to protect him and now, Anurag Basu told news agency PTI: "It is sweet of him (Ranbir) to say (such) things. It is difficult to give a statement like that. I will definitely work with him (again)." Ranbir and Anurag Basu's first collaboration was 2012 film
Barfi!
, which savored critical and commercial success.
Of
Jagga Jasoos
' failure, Anurag Basu said: "I think kids did not go to watch the film in large numbers (that maybe the reason for failure). During the promotions we maintained that the film is meant for children. We did a lot of things in the film for kids, an adult mind might question few things. I am satisfied with the response as not a single kid has come to me saying he/she found it (film) lengthy and boring. I would have been disappointed if kids would not have liked the film."
In a separate interview, Rishi Kapoor had said Anurag Basu and Anurag Kashyap (with whom Ranbir made
Bombay Velvet
) 'could not handle big budget films.' Of this Anurag Basu said: "I am happy with the statement that today people know Anurag Basu and Anurag Kashyap are two different people. I am not hurt. When you make a film
you get both good and not so good feedback
."
"Mr
Amitabh Bachchan said a very sweet thing
on Twitter after watching the film and I felt very happy. If I am happy with good comments then I should be ready for negative feedback as well," he added.
Ranbir Kapoor's upcoming films are
Dragon
with Ayan Mukherji and Sanjay Dutt biopic with Rajkumar Hirani.