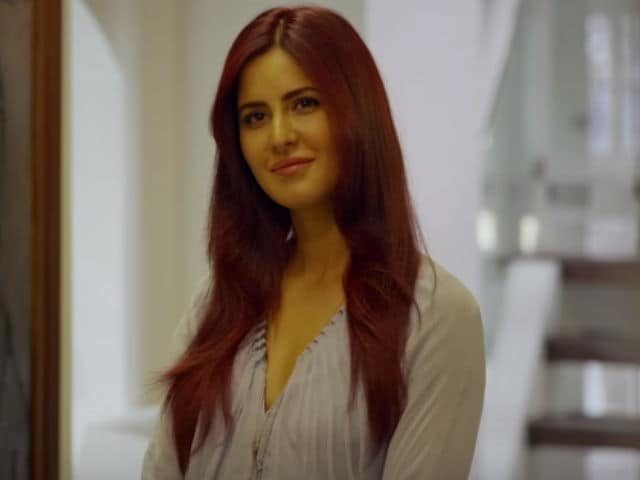 Mumbai:
Actress Katrina Kaif said that she judged the script of her upcoming film
Fitoor
, which is based on Charles Dickens' novel
Great Expectations
, as a new movie.
"I've read the book and I've seen the films that have been made on it. So, when I got the script from Abhishek Kapoor (director), I really just judged it as an entirely new movie because most of the people who'll see the film will probably not have read the book," said Katrina.
"Honestly, I found it as one of the most romantic stories I've ever heard and ever read. For me, that was instantly why I wanted to be a part of it because I think everybody loves romance and passion. And this film just depicted it in a beautiful, classic way," she added.
Great Expectations
, which was first published in 1861, has been adapted into various films, plays and television shows.
Abhishek said that Indian audiences will love the story of
Fitoor
.
"I had read the book several years earlier, during my childhood in school. The heart and soul of the book is very basic. In any country or place, people are able to relate to this story because it is about love and heartbreak," said Abhishek. (Also Read:
Fitoor is Not Anti-Pakistan, Says Director Abhishek Kapoor
)
"I thought that this story will be amazing for our Indian audiences, who will like the story. When the story is made for our people, we need to adapt it slightly so that it can create the right impact on them," he added.
However, Aditya Roy Kapur, who plays the role of Noor in the film, hasn't read the book. "Gattu (Abhishek) had adapted the book into a script. And If I was going to read the book and those elements are not going to be there in the script, then it would not make any sense, because I'd be looking for things that don't exist," said Aditya.
"I have to just take whatever is there in the script and develop my character based on that. So I didn't want to cloud my judgment by reading the book, then reading the script, because I would get confused," added Aditya.
Fitoor
, which also stars Tabu, will release on February 12.