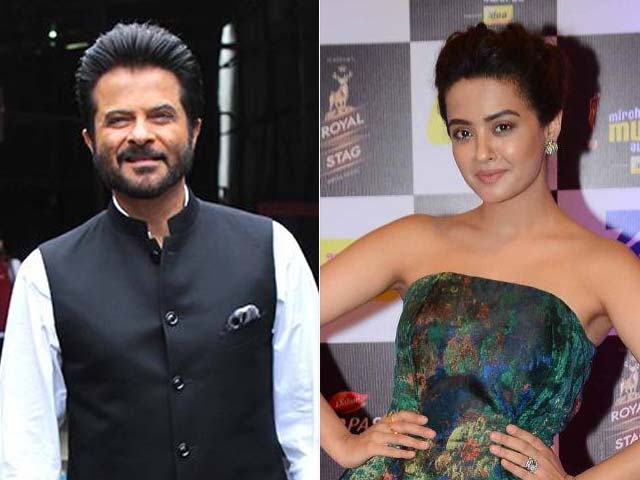 Highlights
Anil Kapoor said that he shot for 24 like feature film
We 'Indianised' the original a bit: Anil Kapoor
I've kissed in my films when there has been a need to: Anil Kapoor
Mumbai:
Actor Anil Kapoor is ecstatic over the "tremendous" response to the second season of his television show
24
and said that he and his team never treated the show as a small screen entertainer but as a feature movie.
"It's amazing how much enthusiasm Season 2 of
24
has generated. We wanted to do the second season only when all of us were sure we had the time and energy to do it uninterrupted. Even before season 2 had begun airing, we had already completed shooting 18 episodes, with six more to go," said Anil Kapoor.
He was determined to go the right way about
24
, an Indian adaptation of the popular international show.
"We did everything in style. We 'Indianised' the original a bit. But only enough so that fans of the original do not feel betrayed. Luckily, the feedback is tremendous. The thing is we never treated
24
like a television serial," Mr Kapoor added.
"We shot it like a feature film and even held a premiere show of the first episode where I invited all my colleagues from the film industry," said Mr Kapoor.
The kissing scene between Anil Kapoor and Surveen was much reported, though Mr Kapoor can't see what the fuss is about.
"I've kissed in my films when there has been a need to. In
24
, a liplock was needed. So we went ahead and did it. About time we stopped making a fuss about these things. The content in
24
is not juvenile," said Mr Kapoor.
"We are looking at a series which has certain international standards to uphold," he said.
The premiere episode of
24
had to go through the full censor process.
"Since we were screening it like a feature film, we had to get it censored. This is the first time that a television product is being treated like a feature film," he added.
Anil Kapoor, who stars in the lead role and has also produced the show, said that he never discriminated against
24
."For me, there's no difference between shooting for a feature film and
24
. I've again set aside all my film assignments until I complete all the shooting for season 2. This is the only way to work on television. You can't treat the medium as space filler," he said.This time
24
is darker and more brooding in mood.
Mr Kapoor thinks it's just being true to the spirit of the original."This is not a light-hearted soap or sitcom.
24
is a political thriller. My character is shown to be in a relationship with a woman (Surveen Chawla)," he said.
The timing for the show has been changed from 10 pm in Season 1 to 9 pm in Season 2.
The actor said it's for the better.
"During the last season, those who watched it on Sunday nights said it was too late as they had to leave home early on Monday. Now 9 pm is super-primetime and just perfect for our show," he said. Mr Kapoor is hopeful that Season 2 of
24
will have an even larger impact than the first time.
"See, this time we've made some alterations. Characters who were not there in the original have been added. New plot twists are now introduced. In this way, we not only get viewers who are die-hard fans of the original, but also new viewers," he said.
Until the shooting of
24
is over, Mr Kapoor won't start work on any feature film.
"Isn't it obvious that I won't get time to do anything while I shoot
24
? Though I did a lot of films earlier, I never let my work overlap. In that sense I am not doing anything different," said Anil Kapoor.
(Except for the headline, this story has not been edited by NDTV staff and is published from a syndicated feed.)