New Delhi:
Highlights
"I've seen it all," Sharon Stone on sexual harassment
She attended Golden Globes dressed in black to support Time's Up campaign
Sharon Stone's son also wore a black suit on the red carpet
Actress Sharon Stone, whose most notable films include
Casino
and
Basic Instinct
, laughed for 10 seconds (which would make anyone uncomfortable) when she was asked if she had faced sexual harassment in her four decade long career in Hollywood.
CBS News
correspondent Lee Cowan asked Sharon, "Were you ever in a position like that, that you felt that you were uncomfortable?" and she laughed. After a few seconds she answered the question, which was as chilling as Ms Stone's laugh. "Oh, I've been in this business for 40 years, Lee. Can you imagine the business I stepped into 40 years ago?... Looking like I look, from Nowhere, Pennsylvania? I didn't come here with any protection. I've seen it all."
Watch Sharon Stone on CBS'
Second Chance
:
Sharon Stone recently walked the Golden Globes red carpet with her son Roan Joseph Bronstein. The mother and son duo
supported the red carpet blackout
, an orchestrated move designed by top Hollywood actresses in support of 'Time's Up' and 'Me Too' campaigns. "We're starting to acknowledge our own gifts as women and not think that we have to behave as men in order to be empowered or powerful or valuable," she told
CBS News
.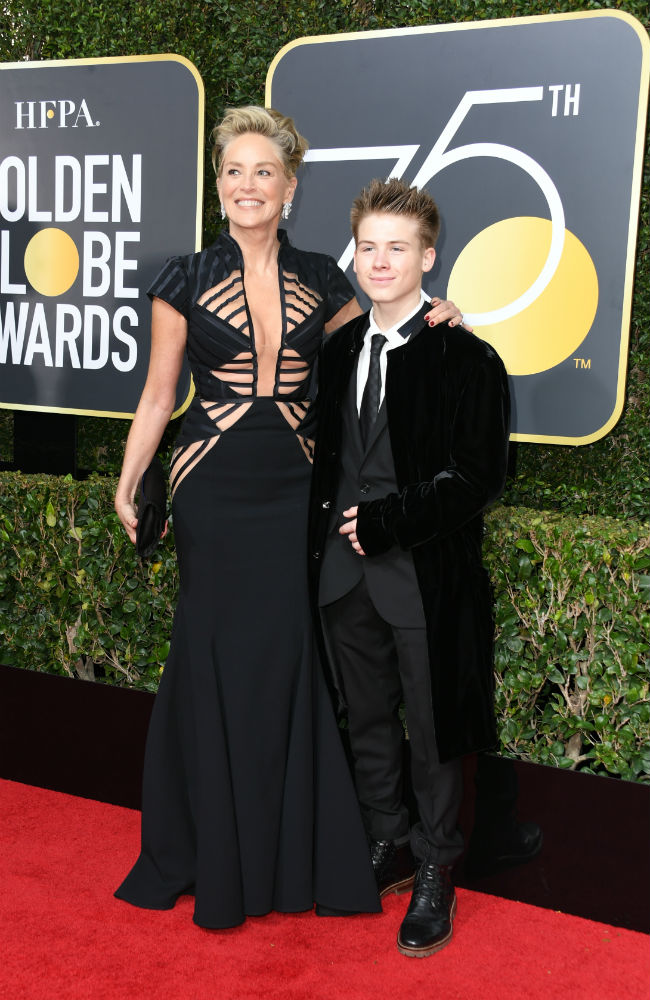 Sharon Stone will be next seen in
Mosaic
, an interactive film directed by Steven Soderbergh. In 2001 Ms Stone suffered a serious brain hemorrhage, which significantly altered the course of her career. "Others aren't that interested in a broken person," she told
CBS News
.
Get Breaking news, live coverage, and Latest News from India and around the world on NDTV.com. Catch all the Live TV action on NDTV 24x7 and NDTV India. Like us on Facebook or follow us on Twitter and Instagram for latest news and live news updates.