Highlights
'I don't think he went too much out of his comfort zone,' said Sudha
'He's a joy to work with,' Sudha added
Guru is a remake of R Madhavan's Tamil film Irudhi Suttru
New Delhi:
Southern actor Venkatesh is playing a strict and grumpy boxing coach in Telugu film
Guru
, which is a remake of
R Madhavan's Tamil film Irudhi Suttru
. Just like the original, the remake also has Ritika Singh in the lead. The first look posters revealed the hunky Venkatesh transformed completely for the role. We spoke to director Sudha Kongara Prasad who revealed why Venkatesh is such a delight to work with. The film is in the dubbing stage and Sudha is exhausted but exhilarated at the way the film has turned out. Speaking about her star hero Venkatesh she said, "Venky is a superb, focused and dedicated actor."
Sudha added: "The commitment and hard work he brings to a project are pretty exemplary. One sees that rarely. If he hurts himself, he will spray some stuff, pop a few pills and rush back to the shot. It's very humbling to see such a big star do that. I haven't seen this kind of an artist.
He's a joy to work with
."
Comparisons with R Madhavan are bound to crop up since he played the coach in the original film. Sudha said, "And it was the same with Maddy. He's a superb actor whose commitment to a project is unquestionable."
Maddy Vs Venky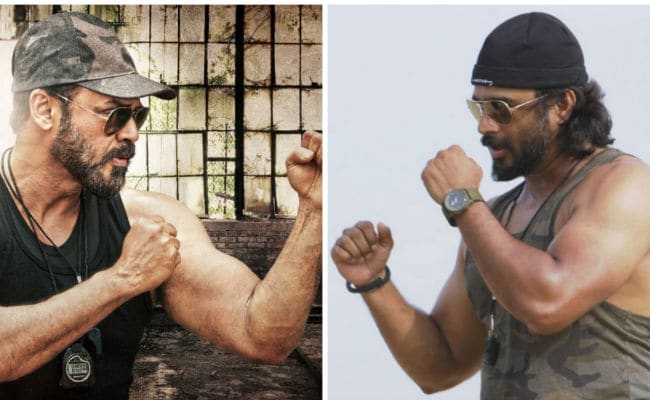 Sudha was asked about how different it was directing a star who is also a friend - Madhavan, as compared to Venkatesh and she said: "Not much. Because when I am behind the camera and the actor is in front of the camera, the equation of that of friends ceases to exist. We are all trying our best to deliver our best for the shot. So in that sense, be it a Venky or a Maddy it's the same for me. But yes, I did take Maddy a little more for granted. I would take out my frustrations with everything else on him and as a friend, he endured that. For that I am eternally grateful to my bud."
Did
Guru
, with all its special boxing training and the role of a mentor, push a star like Venkatesh beyond his comfort zone? Sudha revealed how Venkatesh lived the role. "Venky is a sports aficionado even in real life. He's very like the character in the film, both a perfectionist and a strict disciplinarian. So I don't think he went too much out of his comfort zone. He lived the part. He's a natural coach. His brief was to be this perfectionist coach and he followed that to a T," she said.
(Except for the headline, this story has not been edited by NDTV staff and is published from a syndicated feed.)