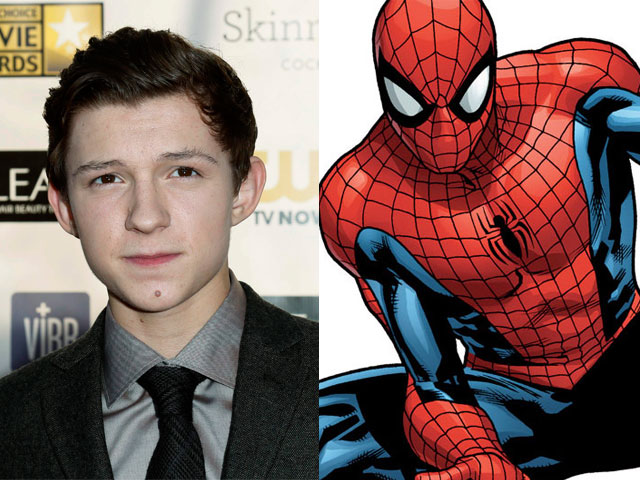 Los Angeles:
British actor Tom Holland is Sony Pictures and Marvel Studio's new choice for the new Spider-Man in the coveted Hollywood superhero franchise. The first standalone film, directed by Jon Watts, will be released worldwide on July 28, 2017, the entertainment giants announced in a press release.
Sony Pictures and Marvel, apparently keen to get back to Spidey's schoolboy beginnings in the comics' tradition, picked the up-and-coming teen to play Peter Parker.
"We saw many terrific young actors, but Tom's screen tests were special. All in all, we are off to a roaring start," said Tom Rothman, Chairman Sony Pictures Motion Pictures Group.
Tom Holland, who had a major role in 2012 tsunami drama The Impossible as the son of Naomi Watts' character, takes over the role from Andrew Garfield, who starred in the rebooted
The Amazing Spider-Man
(2012) and last year's
The Amazing Spider-Man 2
. He will also reportedly have a cameo appearance in Marvel's upcoming third
Captain America
film,
Civil War
.
The reboot of the reboot of
Spider-Man
will focus on Peter Parker as a high school superhero. The original set of Sam Raimi-directed films starred Tobey Maguire as the web-slinger.
Marvel Studios President Kevin Feige had revealed in April itself that the new Spider-Man would be a 15 or 16-year-old Peter Parker.
In an interview to
Collider Magazine
, he had stated, "In terms of the age of an actor we'll eventually cast, I don't know. In terms of the age of what we believe Peter Parker is, I'd say 15-16 is right.
Some of my favourite
Spider-Man
arcs and
Spider-Man
stories, he's in high school for a lot of it. We want to explore that. That also makes him very, very different from any of our other characters in the (Marvel Cinematic Universe), which is something else we want to explore: how unique he is when now put against all these other characters."
Way back in December, emails from the hacking operation on Sony had revealed that if Marvel made a deal with Sony for creative control, Andrew Garfield would be ditched.
Sony, which has owned the feature rights to
Spider-Man
since last 15 years, announced its partnership with the Disney-owned Marvel Studios in February to bring a new version of the fictional character to life.
Meanwhile, Tom Holland, also well-known for starring in the stage version of ballet tale Billy Elliot, is already practicing his acrobatic moves, if the Instagram videos posted by him in the past few days are anything to go by.
With inputs from AFP