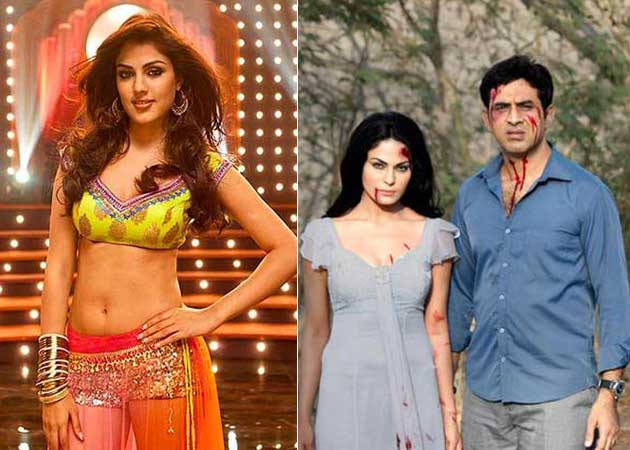 New Delhi:
October began with a bang - or a Bang Bang, if you will - for moviegoers but there's been a dry spell at the box office since, with small budget films starring little-known actors releasing two weeks in a row. This is the second consecutive Friday without a big name in the marquees. While fans are waiting for next week's mega movie Happy New Year, they will have to make do this week with Sonali Cable and Mumbai 125 KM.

First up is Rhea Chakraborty and Ali Fazal's Sonali Cable, which is a story about a cable internet turf war in Mumbai. Both Ali and Rhea have had fairly successful stints in Bollywood with their previous films Bobby Jasoos and Mere Dad Ki Maruti respectively.

The second Bollywood offering is Veena Malik and Karanvir Bohra's horror-thriller Mumbai 125 KM. The film's USP is in its technology as its boasts of being the second film made with Stereoscopic 3D cameras, the technology used in The Amazing Spider-Man 2. Hollywood also has two films on offer with Dracula Untold and Sex Tape.

Dracula Untold, which features Luke Evans, Dominic Cooper and Sarah Gadon, is a drama fantasy film loosely based on Bram Stoker's Dracula. The film reinterprets the life and story of Count Dracula, also known as Vlad the Impaler.


The other film is romantic comedy
Sex Tape
, starring Cameron Diaz and Jason Segel. The film tracks the story of a married couple who accidentally upload a private video on iCloud and their quest to set things right.
The film coincidentally releases weeks after the infamous iCloud hacking incident involving high profile Hollywood actresses including Jennifer Lawrence.