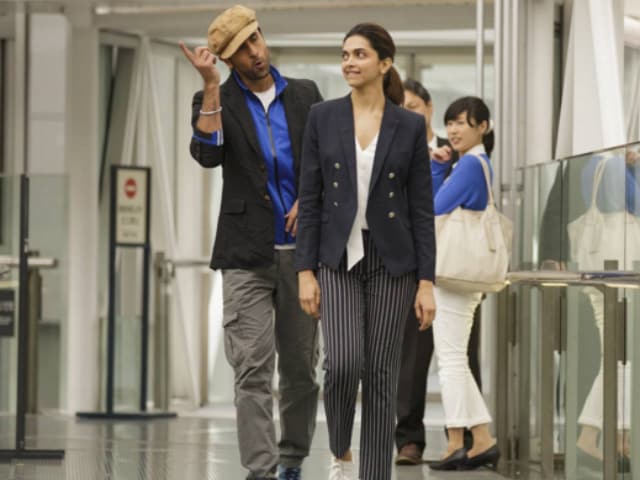 New Delhi:
On the last leg of their promotions for
Tamasha
, Deepika Padukone and Ranbir Kapoor arrived at the NDTV studio last week, and let me be honest, I was particularly keen to interview them 'together'.
Bachna Ae Haseeno
, which co-starred the duo in 2008 was a while ago - both were new in the industry, very much a couple - and the focus was on their relationship rather than their acting.
After that, they went their own ways, charted different paths and reunited for Ayan Mukerji's 2013 movie
Yeh Jawani Hai Deewani
. Let's accept it, they were electrifying together in the movie.
But a lot has happened since then. Ranbir, a fine actor, delivered three back-to-back flops and that could make a dent in anyone's confidence. The Kapoor lad was anxious and admitted as much: 'I am anxious. People trust you and it's up to you to live up to the trust. My three flops have made me anxious. I don't want to break their trust. After all you are as good as your last film."
Deepika, on the other hand, was cool, calm and collected, and someone who wears her success with ease. She has no arrogance, no sense of pride and on the contrary, she was very supportive of her co-star. It would be fair to say that her presence was as soothing as balm.
So what was so 'comforting' about the two that translated so well onscreen? Their
Tamasha
director Imtiaz Ali had the answer.
"The relationship they have on set, is the best that I've seen ever. Because they inherently enjoy working with each other. And when you do that, there are greater efforts that you're willing to take or willing to give, because you're getting a lot. They trust each other as actors more than I have ever seen. So Deepika would think that 'Ranbir is in the scene with me, so he will take care of me. I don't need to be very careful.' So when you're not very careful you act better. And the same thing happens with Ranbir," admitted Imtiaz.
Ranbir, who voted girlfriend Katrina Kaif as a better actor on a talk show not long ago, also said that now Deepika is in a league of her own. She is an actor who challenges boundaries. Her sheer talent could intimidate anyone and she sure did intimidate him with the natural ease with which she performed.
Deepika returned the compliment to her co-star by saying that there was nothing that Ranbir could not do and she was 'jealous' of him as an actor.
Whatever may have been their personal equation in the past, remains in the past. The two have not only evolved as actors over the years but have also matured as human beings, comfortable and confident in their space -
Tamasha
is a reflection of that. (Also Read:
The Tamasha Works. Ranbir, Deepika's Film Has Hit Weekend With 38 Cr
)
The film may have opened to mixed reviews to an otherwise calm box office but is gradually gaining momentum by word of mouth. Needless to say, the credit goes to its two lead actors.
So as Ranbir puts the ghost of
Bombay Velvet
behind him, Deepika has only cemented her position as one of Bollywood's better actresses.
Watch: