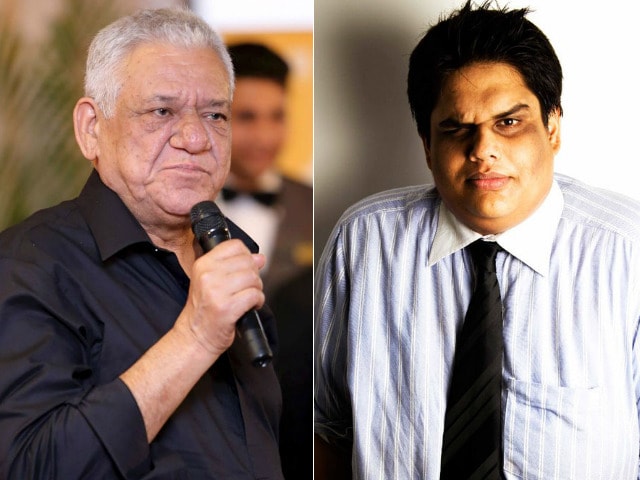 Highlights
Tanmay Bhat's video was titled as 'Sachin vs Lata Civil War'
"He has insulted two of the most respected icons," said Om Puri
The video imagined a conversation between Sachin Tendulkar and Lataji
Mumbai:
Actor Om Puri has reacted to the controversial 'Sachin vs Lata Civil War' video, made by AIB's Tanmay Bhat and
shared on Facebook on May 26
.
"Why is that wretched boy walking free after what he has done? He has insulted two of the most respected and loved icons of the nation. Lata Mangeshkar and Sachin Tendulkar are known all over the world. They have fans not only in India, but in every part of the world. And they are idolised by Indians and non-Indians. You can't do this to such heroes for a few laughs," Mr Puri said.
The 65-year-old, known to support causes that he believes in, feels Lata
ji
and Sachin's Bharat Ratna honours are not the deciding factor of their iconic status.
"Even if they had not received the Bharat Ratna, they would have still been national idols. It's not right to make fun of them just to prove how democratic we can be," said Mr Puri.
Mr Puri feels freedom of expression not well understood in our country.
"Freedom of expression doesn't mean you can dance naked on the road while the rest of the nation cheers. Ridiculing Lata
ji
and Sachin Tendulkar is not a sign of freedom. It's a symptom of a disease where we think pulling down achievers is funny. This boy must be dealt with severely so that no one will again dare to act funny with our national heroes."