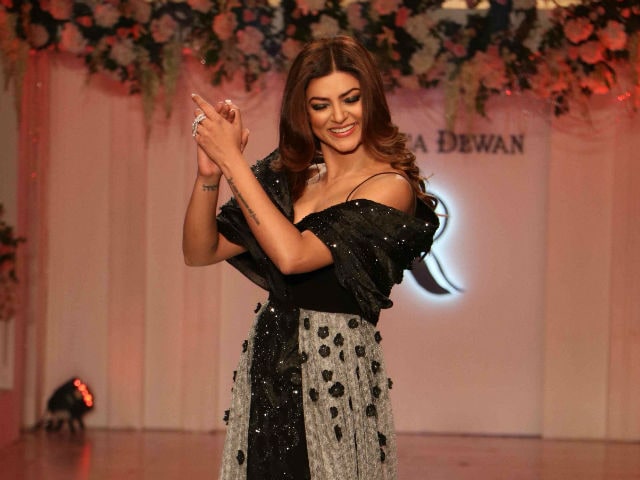 Highlights
This was the first launch of Rebecca Dewan's label
Sushmita was last seen in a Bengali film, Nirbaak
She has another Bengali film up for release
New Delhi:
If one caught a glimpse of Sushmita Sen sashaying as showstopper at the first-ever ramp event for designer Rebecca Dewan in Mumbai, it would be hard to believe that the actress was crowned Miss Universe more than two decades ago.
She may have been missing not just from the big screen but also from the fashion world, but Sushmita's latest video proves that she can walk and 'work' the ramp with as much charm and elegance as
her early days
in the business, and give even the best of today a run for their money.
Seen in a video uploaded by
her on Instagram
, Sushmita keeps it subtle and stylish and sways to Rihanna's
Work
like a pro. By-standers marvelled at how easily she pulled off the show-stopper routine as if its second nature.
Sushmita, who was last seen in the Bengali film Nirbaak in 2015, said she wanted to make everything extra-special for first-timer Rebecca and hence arrived many hours prior to the show to ensure smooth running. Talk about professionalism.
The
mother of two
, thanks to her poise, charisma and humility proved that she simply gets better with age, and dedicated the final performance to her 7-year-old daughter Alisah for her birthday.