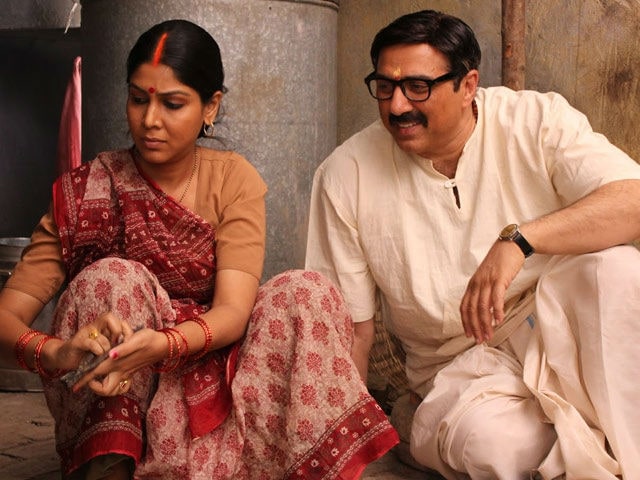 Mumbai:
Actor Sunny Deol is hopeful that his film
Mohalla Assi
will be screened. The movie, starring Sunny Deol, is loosely based on Kashinath Singh's popular Hindi novel
Kashi Ka Assi
, a satire on the commercialisation of the pilgrimage city and fake gurus who lure foreign tourists.
In June last year, the film's release was stayed by court for allegedly hurting religious sentiments. Also,
Mohalla Assi
was leaked online in August 2015.
"It is not in my hands, I can't say anything. It is sad. It's a good film, those who have seen it have raved about it. Once
Ghayal Once Again
releases and becomes a success,
Mohalla Assi
will be screened 100 per cent," Sunny told PTI in an interview. (Also Read:
Why a Court Has Stopped the Release of Sunny Deol's New Film Mohalla Assi
)
However, he did not elaborate on how he plans to get the film across to the audience. The film has lot of expletives, which did not go down well with certain people.
"The film is based on a novel. It (expletives) is not brought into the film for commercial reasons. It is there because it is part of the script. If the censor has objections towards certain things, then it can be removed as it will not take away the essence of the film," Sunny said. (Also Read:
Delhi Court Seeks Response From CBFC Over 'Filthy Language' in Mohalla Assi
)
When asked if the censor board has become a bit harsh, Sunny said, "I don't think it is like that. Everyone is so vocal today, so someone would have been misquoted or said something wrong. But there is a solution to everything rather than making it very vocal media wise, as it doesn't do anything better, it just harms things," he said.
Mohalla Assi
, directed by Chandra Prakash Dwivedi, also stars Ravi Kishen and Sakshi Tanwar. Sunny enacts the lead role of a Sanskrit teacher and an orthodox religious priest, while Sakshi plays his wife in the film.