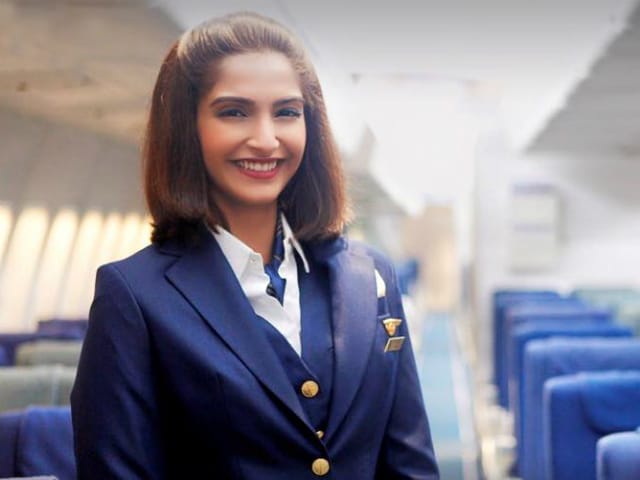 Mumbai:
2015 may not have seen any big budget blockbusters on the big screen in Bollywood as far as stories based on true incidents and facts are concerned. After all
Manjhi: The Mountain Man
and
Main Aur Charles
were rather low key, not in content but clamour.
2016 however is certainly chock-a-block with a screen that's full of facts and not just fiction. Sonam Kapoor's much anticipated February release
Neerja
based on the life of heroic air hostess Neerja Bhanot seems all set to be a defining moment for the actor. It is evident that her journey was gruelling and emotional as recently, Sonam broke down saying: "I couldn't believe I got off the flight and she didn't." (Also Read:
Sonam Kapoor Was 'Stressed' While Filming Neerja. Here's Why
)
Sonam's preparation for the role has clearly taken an emotional toll on her. Meanwhile, for Sushant Singh Rajput and Aamir Khan, who are playing Indian cricket team captain Dhoni and in
M S Dhoni: The Untold Story
and wrestler Mahavir Phogat
Dangal
, physical demands have been heavyweight, quite literally. (Also Read:
Relax, Says Aamir Khan. Injury Not Major, Will Resume Work Soon
)
In 2016, fans are undoubtedly waiting for these and other biopics, including the one on Sarabjit starring Aishwarya Rai Bachchan. But Ranbir and Kangana are still gearing to slip into the skin of their characters; sometimes that's easier said than done. Ranbir has to pack on the pounds for the Sanjay Dutt biopic, which is no easy task for Ranbir with his mega metabolism.
On the other hand, Kangana will have to age for Shekhar Kapur's
Amrita
, and we're not talking a decade or two. The movie is reportedly, based on the life of poet Amrita Pritam. Kangana recently proudly announced that she had been approached by the veteran filmmaker to play the role of an eighty something. Though at that point it was still unclear what the role was.
Ranbir and Kangana may have their work cut out for them, but Deepika Padukone will clearly be on the ball. If rumours of advanced talks with director Amole Gupte for a Saina Nehwal biopic turn out to be true, yes, there's certainly a lot to look forward to. If you're a firm believer that fact is more interesting than fiction, both 2016 and 2017 will have loads to make you happy.