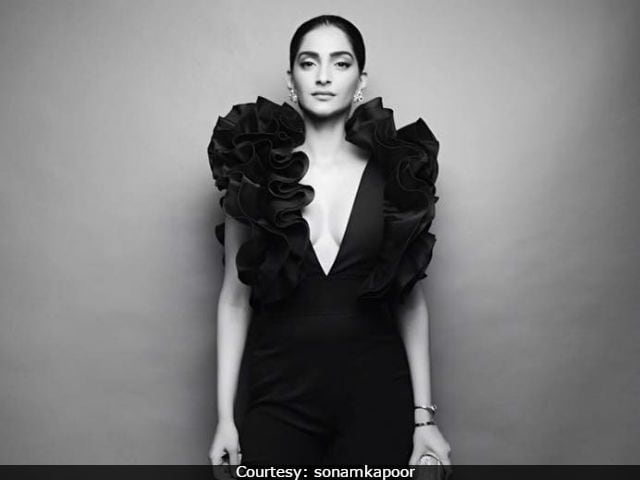 Highlights
"Just because I'm an actor, it doesn't mean I can't have an opinion"
Sonam got a special mention for her Neerja at National Awards
Sonam Kapoor is currently filming Padman
New Delhi:
Actress
Sonam Kapoor
's reply to the trolls became one of the top trends on the Internet today evening. In a recent blog post that she wrote for the
Hindustan Times
, Sonam Kapoor, asserted that she has the right to speak her mind and express her opinion. She began with, "I'm a terribly self-assured woman. I have a strong sense of self and I don't need you to tell me who I am. The trolls can be sexist and judgmental but I know I'm smart and capable of expressing an opinion. I'm a successful woman, a feminist, a humanist, a national award winner and I say this with a great sense of pride and satisfaction."
Sonam, 31, recently got a special mention for her powerful role in Neerja
, that won the National Award for best Hindi feature film.
Sonam, who has expressed her opinion
against people fat-shaming Sonakshi Sinha, meat ban and
Padmavati
controversy, further
writes
, "I'm an avid reader with a library full of books, I am a consumer of news, an engaged Indian and so very capable of having a discussion on any issue, with anyone. Just because I'm an actor, it doesn't mean I can't have an opinion. I will always speak up."
On Twitter too, Sonam expressed her opinion and wrote:
Thank you so much twitter for the amazing response to my article and also to the #trolls who proved my point by the way they responded

— Sonam Kapoor (@sonamakapoor) April 21, 2017
On the anti-national debate, the actress writes in the
column
, "I'm a proud Indian. I love my country but for some of you - and you're the bigots, not me - I become 'anti-national' only because I ask questions or choose to be critical. Listen to the national anthem one more time. Recall the line you heard as kids, 'Hindu, Muslim, Sikh,
Issai
...'"
Professionally, Sonam Kapoor is currently filming
Padman
with Akshay Kumar. Akshay has won the Best Actor National Award for
Rustom
. She will also be seen in
Veere Di Wedding
, co-starring Kareena Kapoor Khan.