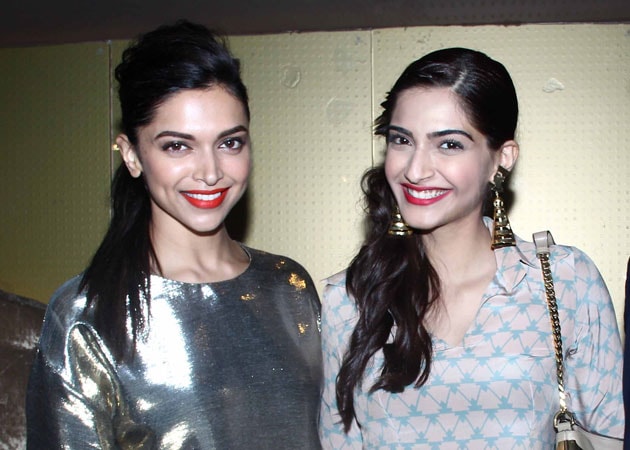 Mumbai:
Actress Sonam Kapoor has supported her colleague, actress Deepika Padukone's recent outburst against a newspaper for putting up her tasteless pictures on its Twitter handle, saying objectification of actresses is a sad reality.

Deepika, 28, had angrily responded to the pictures on Sunday, tweeting "Yes! I am a woman. I have breasts and a cleavage! You got a problem!!??" Sonam, who reportedly does not share a very good equation with Deepika, said the incident was 'sad and unfortunate'. (Also Read - Deepika Padukone Slams 'News' Story: Yes, I Have Cleavage)

"We are constantly being objectified, be it kissing scenes or wearing bikinis. Everything becomes a point of publicity and news. I am sorry that it happened to her. It's obviously not right. I feel bad for her but I feel for the rest of us also," Sonam told reporters here. (Also Read - Deepika Padukone Should Consider it a Compliment: 'Defence' of Cleavage Tweet)


The actress, who is currently promoting her upcoming film
Khoobsurat
, said, "Deepika is extremely diplomatic so it must have been something stupid that she reacted like that." (Also Read:
Don't Have Guts to Do What Deepika Did, Says Shah Rukh Khan
)
Deepika's tweet was trending yesterday, with several Bollywood celebrities like Arjun Kapoor, Anushka Sharma, Karan Johar, Nimrat Kaur coming out in support of the actress.