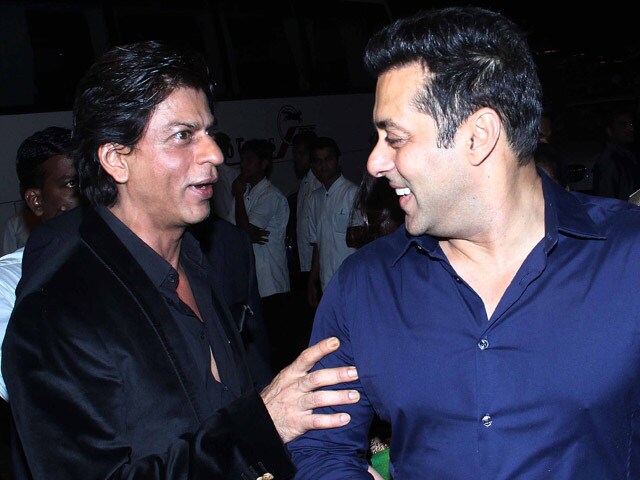 Mumbai:
Two heads are always better than one. And when those heads are handsome, that just adds up to manly magic. Having said that, it's tough to share the spotlight, but more and more it seems that our older leading men are realising that maybe it's nice to share the load of superstardom every once in a while.
The grapevine recently suggested that Ajay Devgn would be producing and acting in, of all things, a dance movie with two leading men. Thankfully, the directing would be left to Remo D'Souza.
But while Ajay has not 'danced' around the topic and confirmed his plans for a two-hero dance project, there is still a lot of speculation around Yash Raj Films' next two-hero film. Reports initially suggested that actors Shah Rukh Khan and Ranveer Singh would be sharing screen space but producer Aditya Chopra has apparently clinched a casting coup with SRK and Salman Khan. This may be far- fetched for anyone other than Adi Chopra.
Ranveer may have been passed over but Sidharth Malhotra seems to have formed quite the brotherhood with Akshay Kumar in Dharma Productions'
Brothers
. Clearly, Sidharth is all about family as he also shares the spotlight with Pakistani heartthrob Fawad Khan in
Kapoor and Sons
.
While speaking about the project, Fawad recently told NDTV in an interview, "We play brothers in the film. I'm really looking forward to the release of the film. It's about a dysfunctional set up but it's also very heartwarming."
As Sidharth and Akshay bond over boxing, it is bikes that John Abraham and Varun Dhawab reportedly have in common on the sets of Dishoom. The film reportedly involves a lot of high skill action sequences which involve bikes and John even showed Varun how to manoeuvre them - but that's clearly not all that Varun wants to learn from John.
Earlier, in an interview to NDTV, Varun had said, "John's triple my size. He is huge, he's got a brilliant body. Dishoom is a completely different ball game, a completely different zone of training. I have got a very good trainer. John's pretty cool. I think I will make him train me."
Yes, it looks like that will be the case.