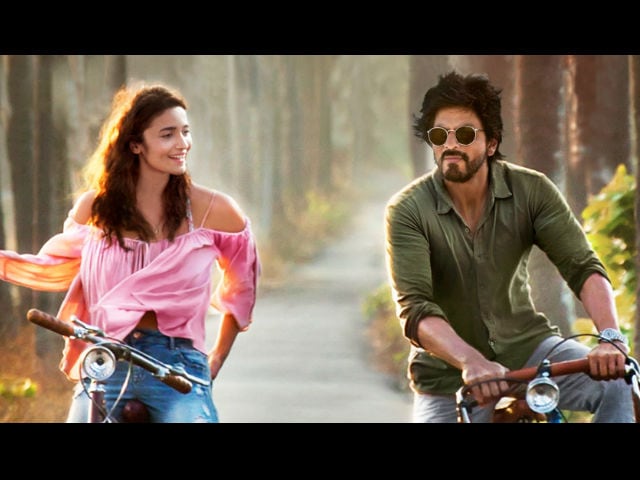 Highlights
Dear Zindagi accused of plagiarism by Canadian TV show
There is only one thing it borrows from, that's my life, says Gauri
Dharma Productions CEO denies getting legal notice
Mumbai:
Shah Rukh Khan's new film Dear Zindagi
is making headlines again some weeks after it released because it has been accused of plagiarism by a Canadian TV show.
Dear Zindagi
's director Gauri Shinde, however, has strongly denied that her film is copied. In a statement to NDTV, Ms Shinde insists that her script is original and that she hasn't watched the TV show in question.
Dear Zindagi
, which released on November 25, starred Shah Rukh Khan, 51, as a psychologist who counsels actress
Alia Bhatt's character through insomnia and romantic distress
. The makers of Canadian show
Being Erica
have reportedly sent Dharma Productions, which made
Dear Zindagi
, a copyright infringement notice.
In her statement, Gauri Shinde said: "
Dear Zindagi
is a deeply personal film. There is only one thing it borrows from, that's my life. There are a million films and serials with therapists like there are with doctors. Just because there is a doctor in a film does not mean it borrows from another film with a doctor."
Being Erica
first aired on CBC in 2009. It does involve a young woman and a shrink but is that enough to accuse Dharma Productions and Ms Shinde of borrowing without asking?
Ms Shinde said she would never be 'dumb' enough to borrow without giving credit.: "Am deeply disturbed by irresponsible comments from people who have no clue what it is that they are referring to. I have not seen this series that they refer to and I cannot comment on what is in it. In today's world where everybody sees everything, I am not so dumb that I believe I can get away by deliberate plagiarism nor am I so insensitive to borrow without giving credit from anybody who has created anything for such a sensitive and important cause."
Dharma Productions, owned by Karan Johar, has legally remade Hollywood films like
Stepmom
and
Warrior
in the past. The accusation of plagiarism is a first for the company and Dharma CEO Apoorva Mehta told
DNA
that they had not, in fact, received a legal notice. "It's not true. We haven't received anything at all," he told DNA.
Dear Zindagi
, which also co-starred Kunal Kapoor, Ira Dubey, Angad Bedi and Ali Zafar, was well-received by critics.