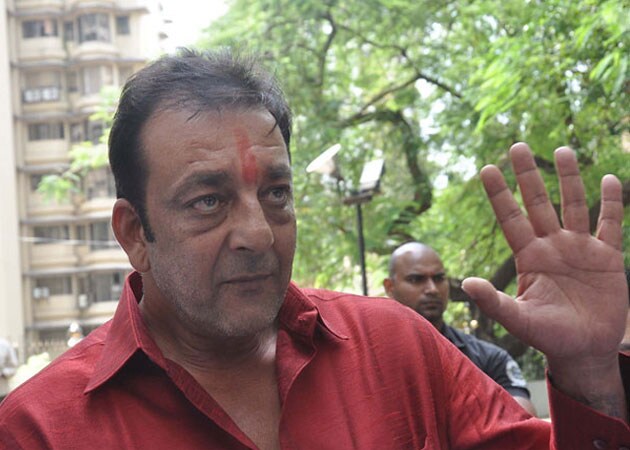 Highlights
Bollywood actor Sanjay Dutt, in Mumbai on a month's leave from Pune's Yerwada Jail, has received an extension of his parole for a month. The actor, who was scheduled to return to prison on January 21, had applied for extension citing wife Maanyata's ill-health.
Manyata is reported to be suffering from multiple ailments of the heart and liver and was admitted to Global Hospital in Parel, south-central Mumbai, over a week ago for treatment.
Mr Dutt was previously granted an extension on his last leave from jail in October last year. He was granted two weeks leave on medical grounds on October 1 and an extension of another two weeks on October 14.
Mr Dutt had surrendered in a TADA court in Mumbai in May last year after the Supreme Court delivered a final verdict on the Bollywood actor's part in the bomb blasts that ripped Mumbai apart in 1993. Mr Dutt, who was sentenced to six years in jail in 2007, had his sentence reduced by a year. He had already served 18 months of his sentence and was sent to prison to serve the remaining 42 months left of the five-year jail term he was handed by the Supreme Court.
With IANS inputs
New Delhi:
Bollywood actor Sanjay Dutt, in Mumbai on a month's leave from Pune's Yerwada Jail, has received an extension of his parole for a month. The actor, who was scheduled to return to prison on January 21, had applied for extension citing wife Maanyata's ill-health.
Manyata is reported to be suffering from multiple ailments of the heart and liver and was admitted to Global Hospital in Parel, south-central Mumbai, over a week ago for treatment.
Mr Dutt was previously granted an extension on his last leave from jail in October last year. He was granted two weeks leave on medical grounds on October 1 and an extension of another two weeks on October 14.
Mr Dutt had surrendered in a TADA court in Mumbai in May last year after the Supreme Court delivered a final verdict on the Bollywood actor's part in the bomb blasts that ripped Mumbai apart in 1993. Mr Dutt, who was sentenced to six years in jail in 2007, had his sentence reduced by a year. He had already served 18 months of his sentence and was sent to prison to serve the remaining 42 months left of the five-year jail term he was handed by the Supreme Court.
With IANS inputs