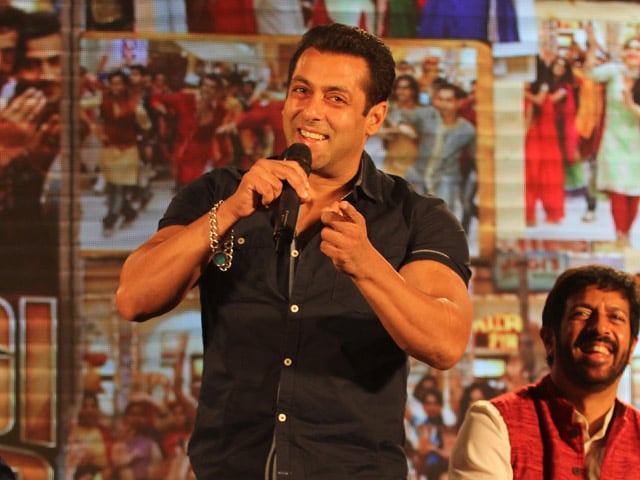 Mumbai:
Superstar Salman Khan, who is usually unperturbed by anything that comes up against him, revealed that he was worried about Marathi film
Janiva
releasing on the same day as
Bajrangi Bhaijaan
.
Janiva
features Satya Manjrekar in the lead role. Satya is the son of renowned actor Mahesh Manjrekar.
At the trailer launch of
Janiva
, Salman said: "One day Satya came and told me 'Sir I have done a film and it is releasing on the same day as
Bajrangi Bhaijaan
. I asked him, 'July 17?' He said yes. So, I told him to shift the date as we are really worried for
Bajrangi Bhaijaan
."
"Soon after, Satya spoke to the producers and now their film is releasing on July 31. Thank you, Satya. I really appreciate it," said the 49-year old actor.
Salman attended the trailer launch of
Janiva
to lend support to Satya.
"It looks like a film which has been made from the heart. It is a film where everyone has given their best. They have made a brilliant film with a great concept," said the
Dabangg
star who was quite impressed by the trailer of the movie.
"Even though the plot appears intense, there is a lot of youth in the film. I think the film is going to do very well because it rarely happens that while watching a promo, I get highly impressed," added Salman.
Salman also joked about how Satya and he work out together and also shared that the
Janiva
actor is quite laid back at the gym.
Directed by Rajesh Ranshinge,
Janiva
also features Mahesh Manjrekar, Renuka Shahane, Salil Ankola and Kiran Karmarkar.