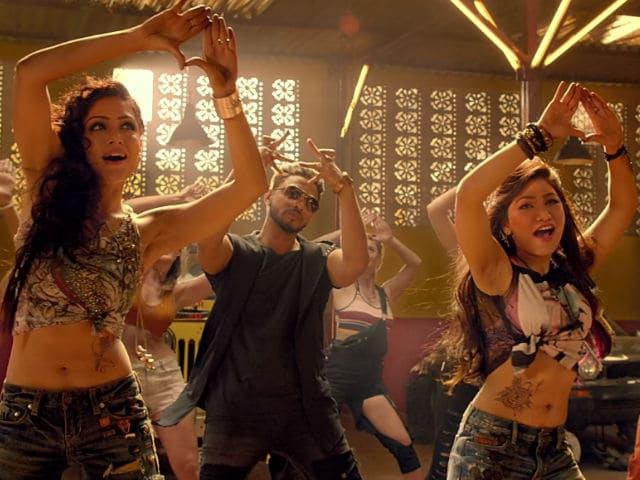 Highlights
Mera Highway Star also features Tulsi's sister Kaushali Kumar
Raftaar and Kaushali co-wrote the song
Raftaar has also rapped in the song
New Delhi:
Raftaar and Tusli Kumar's new single
Mera Highway Star
released on Saturday and it's nothing special and still it's trending. The song is similar to all of Raftaar's previous songs with vocals from Tulsi Kumar, sister of T-Series boss Bhushan Kumar. Tulsi stars in the video with her sister Kaushali and Raftaar, who are also the lyricists. The video of
Mera Highway Star
shows Raftaar, who was being chased by police, enter a garage, which Tulsi and Kaushali's characters own. Kaushali's character finds a jewel which Raftaar's character has apparently stolen. She then runs away with her colleague and the precious stone hidden in her car.
Mera Highway Star
is composed by Sanjay Rajee.
Watch
Mera Highway Star
here:
Tusli Kumar started her Bollywood career by singing
Shabe Firaaq
from 2006 film
Chup Chup Ke
.
Mera Mann Kehne Laga
from
Nautanki Saala
,
Saiyaan Superstar
from
Ek Paheli Leela
,
Mere Humsafar from All Is Well
and
Soch Na Sake
from
Airlift
are a few of her popular tracks.
She recently sang
Gulaabi 2.0
from Sonakshi Sinha's
Noor
, which she said helped her explore a different side. "It's always good to show a different side of you as a singer. That stereotype is now breaking up. As I've started singing quite a few dance numbers."Otherwise, it's very easy in this industry to stay in your comfort zone and sing the same kind of songs. Also, my listeners have mostly heard me in a lot of romantic numbers. So, in this track my fans will hear a different side of my voice," she told PTI.
(With PTI inputs)