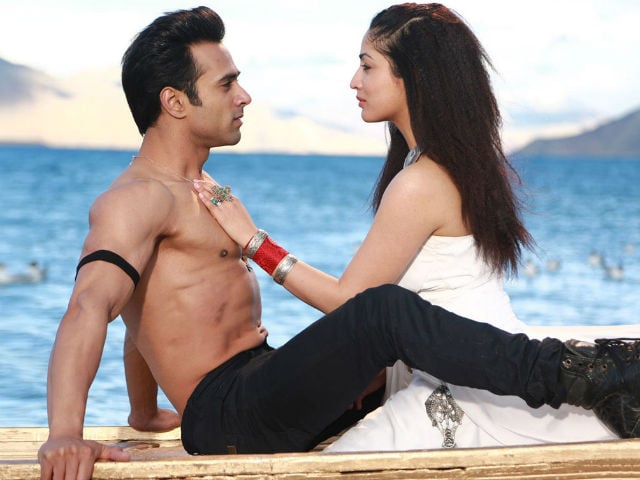 Highlights
Gossip or rumours about my personal life do not bother me: Pulkit
Pulkit and Yami will soon be seen in Junooniyat
Pulkit said that he had signed the film before Sanam Re
New Delhi:
Actor Pulkit Samrat is not bothered with rumours which suggest that he is dating actress Yami Gautam and said that such stories only prove the popularity of their onscreen chemistry.
Yami and Pulkit are reported to have been dating since they started filming
Sanam Re
.
"It's nice that people love the pairing. I haven't seen such a response to any pairing for a long time. It feels very nice. It is a huge compliment for the hard work that we have put in. We really appreciate that. I am very happy," Pulkit told PTI in an interview.
"Gossip or rumours about my personal life do not bother me. If people are saying whatever they are saying, I take it as a compliment for the onscreen chemistry that we share. That means people like our work. Had people not liked our chemistry, they wouldn't have said anything about us. I don't care about the rumours. We are way beyond that," said Pulkit.
Pulkit and Yami will soon be seen in
Junooniyat
. Pulkit said that he had signed the film before
Sanam Re
.
"
Junooniyat
was the first film that we signed.
Sanam Re
happened later and we both did not know that the other person is doing
Sanam Re
. We started shooting for
Junooniyat
before
Sanam Re
and after 10-15 days, we were on the sets of
Sanam Re
. We shot both the films simultaneously," said Pulkit.
Junooniyat
narrates the story of an Army officer, Jahaan Bakshi (Pulkit) and a simple girl, Suhaani Kapoor, played by Yami.For Pulkit, the fact that
Junooniyat
is a love story of two similar people, sets it apart from other romantic films.
"A highlight of the story for me was that two very similar people are in love. Normally, we see the story of two opposites falling in love but that's not the case here. I found that interesting. A love story definitely demands a great onscreen chemistry between its actors. But according to Pulkit, chemistry not only depends on the performing artists but the whole crew which works to get each romantic scene right," said Pulkit.
"Definitely, the most important part of a love story is the chemistry between the two actors because a love story is about a guy and a girl meeting and falling in love. You don't see love coming across if the chemistry is not there. But the chemistry is also not only about the two people playing the characters. It is also about how well they are written and performed and that happens only when the entire team is in sync," added Pulkit.
(Except for the headline, this story has not been edited by NDTV staff and is published from a syndicated feed.)