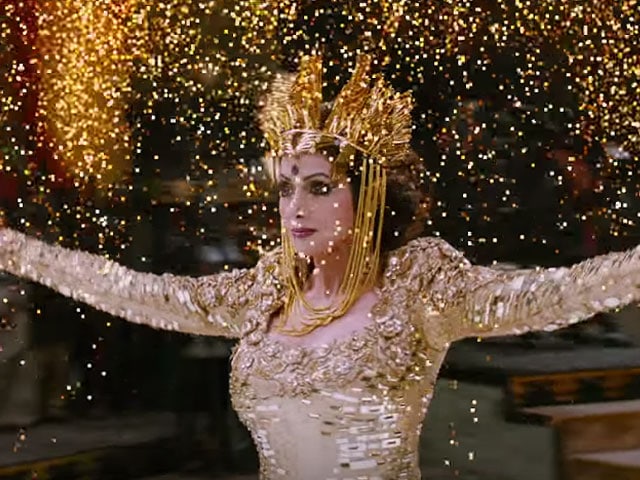 New Delhi:
The second trailer of upcoming fantasy drama film
Puli
released on September 24. The trailer features Vijay, Shruti Haasan and Sridevi - and how. Vijay is at the top of his game on the action front, but Sridevi provides a spectacle so spectacular that she completely steals the show.
Sridevi, who plays the role of a queen of an ancient kingdom, is shown in myriad moods - rage, manipulation and triumph. This is Sridevi's comeback Tamil film, almost 30 years since she starred in 1986 movie
Naan Adimai Illai
.
Of her role in
Puli
, Sridevi told news agency IANS: "This is the kind of the role you get once in a lifetime. It excited me so much that I jumped at the opportunity without much contemplation. Contrary to everything I've done so far in my career, what I've done in this film will always remain special." (Also Read:
Puli Team Treated me Like Queen Off the Sets Too, Says Sridevi
)
All she would say about the queen she plays was this: "It's a character with multiple layers. I'm not playing a typical queen we read in fairy tales." (Also Read:
Sridevi Urges Fans to Watch Puli in a Sunday Tweet
)
Meanwhile, a blue-eyed Vijay is seen performing top class stunts against trolls and warriors alike. He is seen conversing with a giant tortoise and also romancing Shruti Haasan.
The film, directed by Chimbu Deven is slated to release on October 1 in Tamil, Telugu and Hindi languages. (Also Read:
Why Sridevi's Puli Has Been Postponed by Two Weeks
)
Watch: