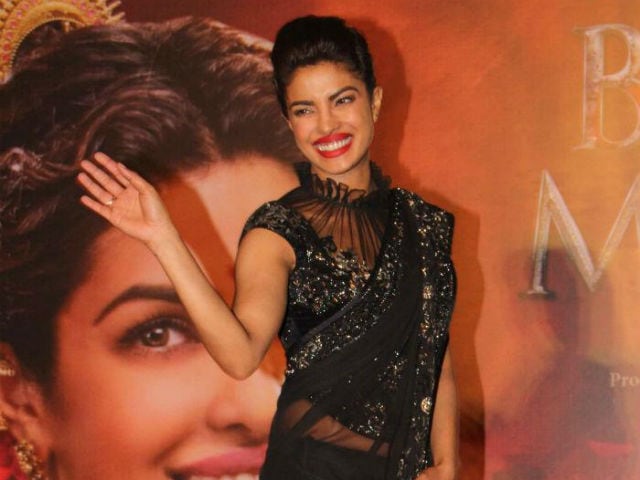 London:
Bollywood actress Priyanka Chopra has retained her title as the Sexiest Asian Woman in an annual UK poll.(Also Read:
Priyanka Chopra Named World's Sexiest Asian Woman in Poll
)
Priyanka, 33, topped the list, following millions of votes pouring in from across the globe on social media for the 2015 edition of the 50 Sexiest Asian Women poll conducted by a British weekly newspaper,
Eastern Eye
.
"Now that's a title I'm happy to hold on to. I'm bringing sexy back. A big thank you to those who have voted for me. Also, thank you to Eastern Eye for making me feel sexy. Well, at least for another year. A piece of advice to the ladies - it's all in the mind. Remember, sexy is as sexy does," said Priyanka.
This is the third time in the past four years that Priyanka has topped the list.
"Priyanka Chopra is making India proud on the global stage and has been winning loads of admirers. This was illustrated by the largest-ever number of votes by non-Asians that she received from all over the world. She is clearly building bridges internationally through her art and will continue to do so in the coming years. And by excelling in TV, film and music, the multi-talented actress has shown just how far hard work can take you," said Asjad Nazir, Eastern Eye Entertainment Editor and founder of the list.
Television actress Sanaya Irani featured on the second spot and Drashti Dhami occupied the third spot.
Bollywood actresses Deepika Padukone occupied the fourth spot and Katrina Kaif occupied the fifth spot.
Other actresses who have featured among the top 10 in the list are Nia Sharma (6), Kareena Kapoor Khan (7), Gauahar Khan (8), Sonam Kapoor (9) and Mahira Khan (10). The highest placed newcomer in this year's list is Indian television actress Niti Taylor (15).
British actress Jasmin Walia (28) and Canadian actress Hannah Simone (35) also featured on the list. Madhuri Dixit is the most senior actress on the list (44) while Radhika Madan is the youngest (24).
Shraddha Kapoor (19), Bipasha Basu (25), Alia Bhatt (27), Parineeti Chopra (33), Mehreen Syed (38) and Kanika Kapoor (48) also featured on the list.