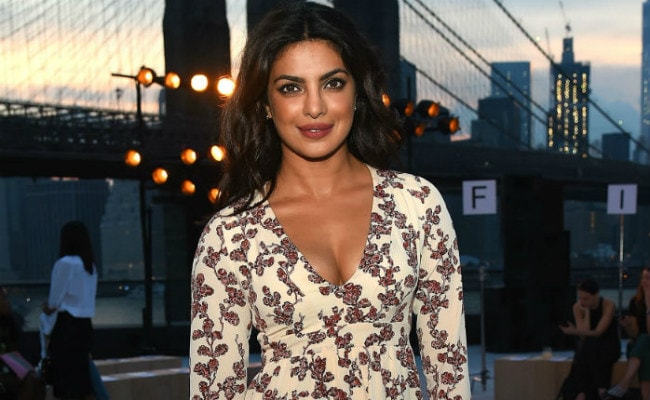 Highlights
Priyanka Chopra is one of the new entries to the list
She takes the 97th spot on the list
Priyanka is also one of the highest paid TV actresses
New Delhi:
Priyanka Chopra is not done, yet. This is just the beginning perhaps. Priyanka Chopra has made her way to
Forbes List Of 100 Most Powerful Women
, 2017. Forbes placed Priyanka on the 15th spot on the list of
Most Powerful Women In Entertainment And Media
, a list which also includes pop queen Beyonce Knowles at #4, singing sensation Taylor Swift at #12 and author J.K. Rowling at #13. Priyanka takes the 97th spot on the full list of 100 names, which is headlined by Angela Merkel, the Chancellor of Germany. Beyonce is at #50 on the list of 100s and Taylor ranks just a little ahead of Priyanka - at #85.
Priyanka Chopra is one of the new entries along with US President Donald Trump's entrepreneur daughter Ivanka Trump on
Forbes List Of 100 Most Powerful Women
, 2017 list this year.
Apart from her acting prowess, Priyanka is also well known for her contributions as a UNICEF Goodwill Ambassador. Priyanka has officially become a regular star to register with Forbes and has an interesting bio on the site. "Chopra and is arguably the most successful Bollywood actor to cross over to Hollywood," it reads and goes on to add: "As the star of ABC's
Quantico
, she's one of TV's highest-earning actresses and the first Indian actor to lead a drama series on American television." Yes, that's true. Priyanka debuted on Forbes list of top 10 Highest Paid TV Actresses in 2016 and
returned this year
, ranking at #8. Priyanka has won the People's Choice award twice for her portrayal of Alex Parrish in the ABC series. She made her Hollywood debut with this year's
Baywatch
.
Earlier this year, Forbes listed Bollywood's Top 10 Highest Paid Stars, male and female, and
Priyanka was at number #7
. Priyanka, with earnings of $10 million, was the only other female star along with Deepika Padukone to have made it to the list.
Priyanka Chopra's fan frenzy back home and popularity in the West can be credited to her jam-packed schedule round the year.
She's currently in New York
, busy with the third season of
Quantico
and is also looking forward to the release of her next Hollywood movies
Isn't It Romantic?
and
A Kid Like Jake
.
Priyanka Chopra, also the owner of production label Purple Pebble Pictures, is all set to make an American show based on the life of Madhuri Dixit.