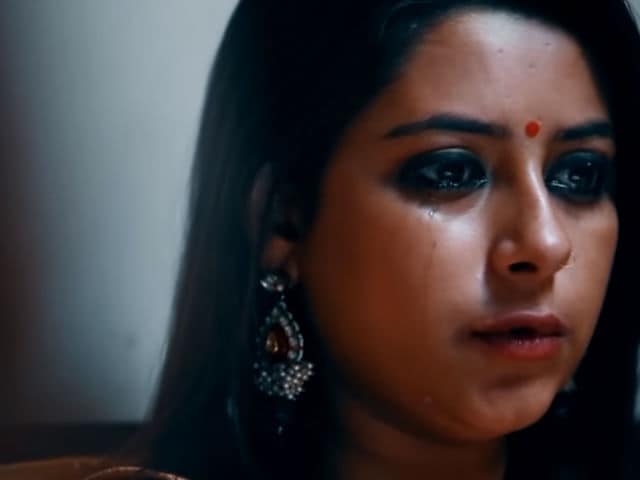 Highlights
Pratyusha's boyfriend obtained a stay order on the film's release
Nothing can bog me down, said Kamya Punjabi
Pratyusha Bannerjee committed suicide on April 1, last year
New Delhi:
Late actress Pratyusha Banerjee's short film was scheduled to release today, on her first death anniversary. However, her boyfriend Rahul Raj Singh procured a stay order a day before Pratyusha's friend, actress Kamya Punjabi was to release the film titled,
Hum Kuchh Keh Naa Sakey
. "The court stayed the release and asked the director, Kamya Panjabi and producer Neru Shah to file their replies tomorrow," advocate Shreyansh Mithare, Rahul's lawyer, told PTI. Rahul, who accused of abetting the suicide, says that the film may prejudice the case against him, reports PTI. Kamya said that this was Pratyusha's last project while Rahul said that
Pratyusha never shot for any short film
.
However, Kamya says that she is determined to release the short film today and told
The Indian Express
: "I will release the film come what may. This was the last thing of Pratyusha with us and I had been thinking of doing something with it for a long time. So,
nothing can bog me down
. I am releasing it at 4pm today and it will happen."
Watch the teaser of Hum Kuchh Keh Naa Sakey:
Pratyusha Banerjee, who became a household name after starring as Anandi in television show
Balika Vadhu
hanged herself at her Mumbai apartment on April 1, 2016. She was 24. Pratyusha met Kamya Punjabi while they were participating in TV reality show
Bigg Boss
.
Kamya remembered her friend on her death anniversary and told
The Indian Express
: "She will always remain with me. Last year also, I was fighting for her and even today I am doing the same thing and I will continue to do so. Everyone knows what's happening."
Kamya also said that she's constantly in touch with Pratyusha's parents. "I can't bring their daughter back but I can take her responsibilities. So, I have been with them throughout. They are better than before because with this short film, they have something to look forward to. But they are not alright. The vacuum created in their life after Pratyusha's death will always remain. That can never be filled," she told
The Indian Express
.
Kamya had shared the teaser of
Hum Kuchh Keh Naa Sakey
on March 29 in which we saw Pratyusha's character in the middle of a fight a man named Rahul. Kamya plays the narrator in the film.
(With PTI inputs)