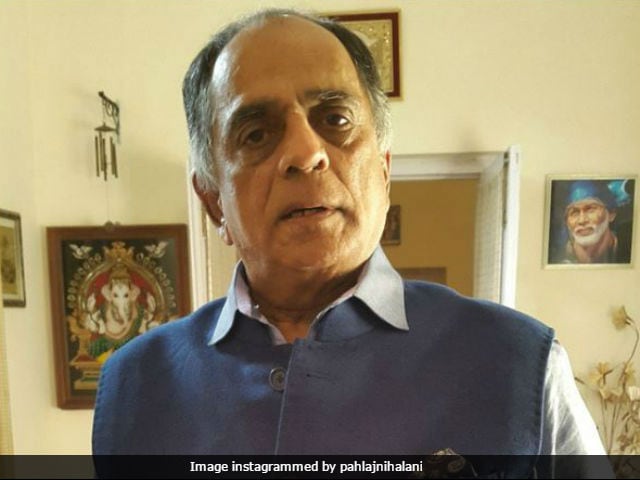 Highlights
'I haven't given this quote,' Mr Nihalani said
'It's absolutely unethical and ridiculous,' he added
Pahlaj Nihalani was appointed as the CBFC chief in 2015
New Delhi:
Pahlaj Nihalani, the controversial chief of the Central Board of Film Certification (CBFC), has denied
having said that he will quit with minimum fuss if asked to
, as quoted yesterday by several media outlets as well as news agency IANS. On his Twitter account, which is an unverified handle, Mr Nihalani tagged some news publications and wrote: "A new low in journalism. I haven't given this quote. It's absolutely unethical and ridiculous." In a response to a tweet from a journalist calling him out on disowning a quote, he denied having spoken to IANS at all. Pahlaj Nihalani has not yet responded to our request for a statement.
The quote Mr Nihalani claims not to have given to IANS is this: "If now I am asked to leave, I'd do so just as swiftly, wishing my successor all the best." He is also quoted in the copy as saying, "So far, I have not heard any such plans from the government. I am sure my well-wishers are holding their breath. But they can exhale for now."
News reports yesterday cited government sources as saying Pahlaj Nihalani was likely to be replaced, after a tenure fraught with accusations of high-handedness,
being too ready to censor rather than certify
, and taking an overly moralistic approach. Mr Nihalani's diktats have been criticized by the film industry, ridiculed on social media and even questioned by his own colleagues on the Censor Board. Not very long after he took over in 2015, Minister of State for Information and Broadcasting Rajyavardhan Rathore intervened to quell a rebellion within the Board and mediate with a delegation from the film fraternity.
Films that have felt the sharp end of Pahlaj Nihalani's scissors include
Udta Punjab
,
NH10
and even
the last James Bond film SPECTRE
. Two films have recently triumphed:
Lipstick Under My Burkha
released last week after first having been denied certification for stated reasons such as being 'lady-oriented' in its theme;
Madhur Bhandarkar's Emergency-themed Indu Sarkar
has been cleared by the Board's Revising Committee, where it was sent after Mr Bhandarkar was told to delete references to RSS, Akali and even singer Kishore Kumar.