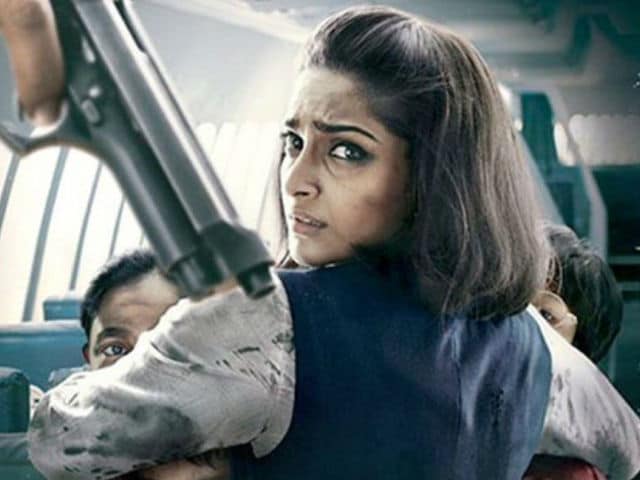 Highlights
Atul Kasbekar said his company offered the profit share to the Bhanots
'The Bhanots now wish to get a share of Fox Star Studio,' he said
Neerja released last year and won three National Awards
New Delhi:
Atul Kasbekar, the producer of National Award-winning film
Neerja
, refuted
claims of disputed profit sharing made by Neerja Bhanot's family
on Tuesday. He told news agency PTI that the makers offered the committed share from the film's profit to the family of the late Pan Am flight attendant and that their decision to sue the filmmakers is "unfortunate." Neerja Bhanot's family is contemplating to take legal action against Atul Kasbekar-owned Bling Unplugged over profit sharing, alleging that the producers did not honour the commitment to share 10% of collections made by the movie.
Neerja
is co-produced by Fox Star Studio. "Their (Bhanots) share of the profits, which is a share of ours, has been immediately offered. They have declined to accept the same and now wish to get a share of the studio (Fox Star) profits," said Atul Kasbekar.
"This is effectively a retrospective negotiation and not as per what is signed by them years ago. It is unfortunate that despite having a clear contractual arrangement the Bhanots have decided to dispute the financial understanding at this belated stage," he added.
Neerja
's estimated worldwide earnings is Rs 125 crore and Atul Kasbekar said that all financial transactions after the film's release was shared with the Bhanot family "immediately and in a transparent manner."
Atul Kasbekar, who is renowned celebrity photographer, said that his company Bling Unplugged acquired the rights to make
Neerja
from the Bhanot family and their agreement clearly said that the family "would be paid a fixed upfront amount (which was paid as per the timelines) and a variable amount, which was to be computed as a share of net profits that Bling would receive," reports PTI.
Atul Kasbekar also added that the Bhanots knew about Bling Unplugged's partnership with Fox Star Studio and that they also met the representatives from the studio. "To reiterate, the amounts due to the Bhanots, as per the existing contract have been repeatedly offered by us to them. To imply anything otherwise, is simply untrue," said Atul Kasbekar.
Neerja
released in February 2016. The film
won three National Awards this year
- Best Hindi Film, Best Director for Ram Madhvani and Special Mention for Sonam Kapoor.
(With PTI inputs)