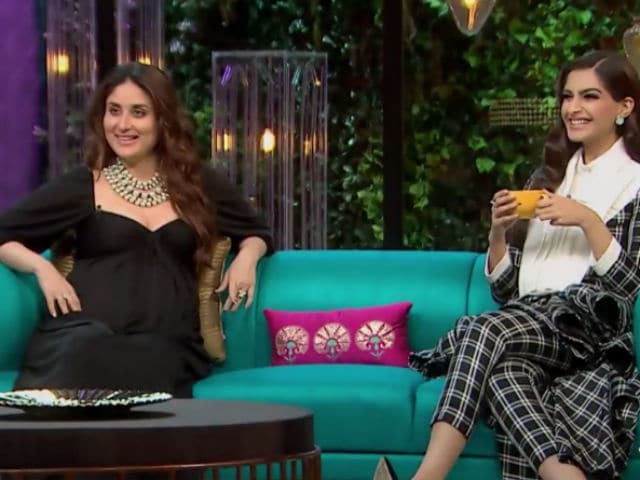 Highlights
Karan revealed how Kareena is a big jagga jaasoos
Kareena questioned Karan's appearances on various shows
Sonam revealed that she is also going to Hollywood now
New Delhi:
Kareena Kapoor Khan made a comeback on Karan Johar's chat show
Koffee With Karan 5
and she nailed it totally. She was accompanied by Sonam Kapoor, who got overshadowed by Kareena's witty replies, candid talks and her 'gossipy' nature. The two style icons of Bollywood were extremely confident in the replies and poised in their appearances.
Kareena, however, brew a strong coffee that Karan and Sonam both couldn't handle
. She revealed about how they have a family group, of which Sonam and her sister Rhea Kapoor are also a part of and they gossip about various things in it. And to our surprise, Arjun Kapoor,
Koffee
's lucky mascot made an appearance on the show yet again.
Kapoor Sisters And Co
Sonam revealed that Kareena runs a WhatsApp group that is named Kapoor and Co, where they members gossip about such things that 'no one wants to know'.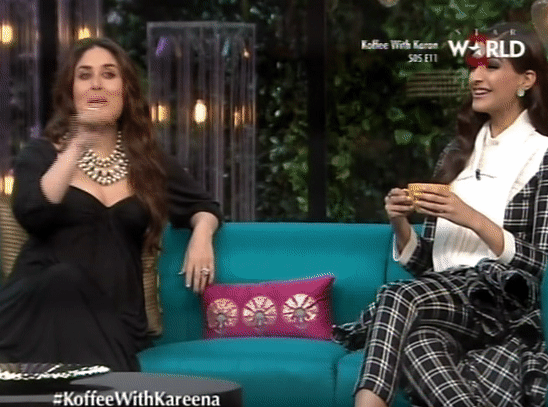 Airport Looks
Karan spoke about Kareena's smart fashion sense and how gracefully she carries herself in the pregnancy. When he started to comment about the airport look, Kareena just interfered in between and said, "Listen my airport looks are better than yours. Look at your shoes Karan."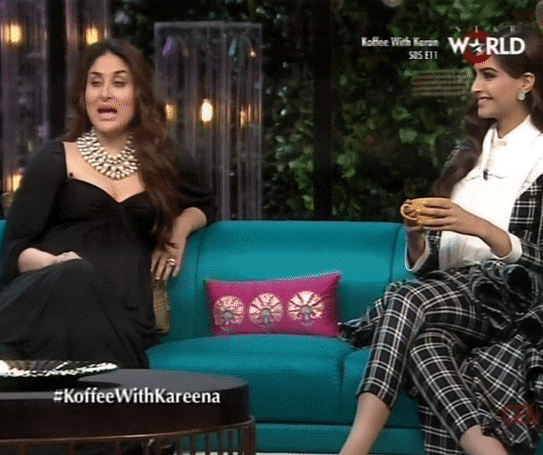 Karan Johar, Why Are You Everywhere?
Kareena stumped the host and asked him, "Karan, why are you everywhere? Whenever my mother switches on the television, she says
dekho Karan johar aa raha hai
."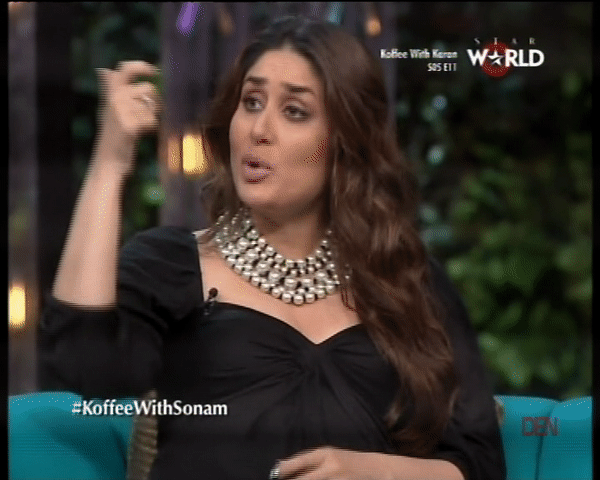 Sonam And Kareena On Deepika Padukone And Priyanka Chopra
Sonam said, "I personally don't know Deepika, we last met on this couch only. She's beautiful."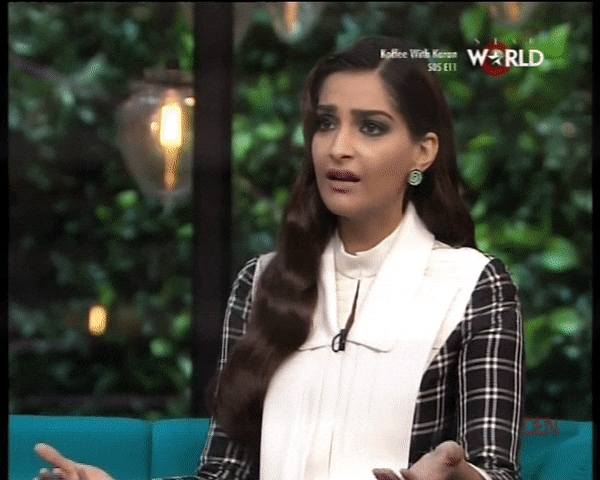 But, but, but.. Kareena had the best reply to this question, "Both are in Hollywood, I am very happy."
Sab Hollywood Ja Rahe
When Kareena was asked to rate the actresses during the 'Koffee Quiz,' she said, "Sab bus pakad ke Hollywood jaa rahe. I can't rate now."
What Would Kareena Do If She Gets Stuck With Shahid and Saif in an elevator?
Oh, well! Kareena would be happy. "It would be amazing to get stuck with the two. I would have been more happy, if I was casted in
Rangoon
, a film which Saif and Shahid are doing."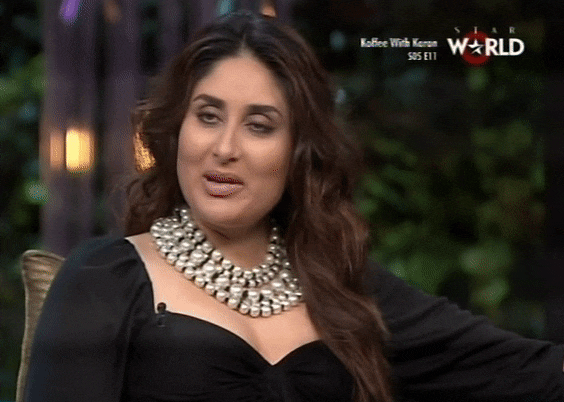 Kareena, you were fab.
If Kareena Gets Stuck With Deepika and Katrina In An Elevator?
Kareena being Kareena said, "Listen, I would rather kill myself and in this
haalat
, No."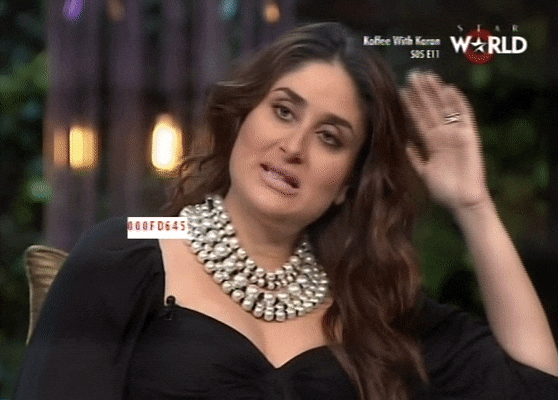 (The episode was shot before Kareena gave birth to Taimur).
'I Am The Best'
When Sonam was asked to rank the actresses, first she began giving the answers very diplomatically and then said, "Ok, I am the best."
The Special Koffee Quiz Jury
Yahan Ke Judge Hum Hain
Yes, you guessed it right. Arjun Kapoor made an appearance yet again and an excited Kareena couldn't control herself talking to Arjun. She said, "
Mera pati hai
."
Next up in the queue is Priyanka Chopra, who will talk about the difference between Bollywood and Hollywood actors.