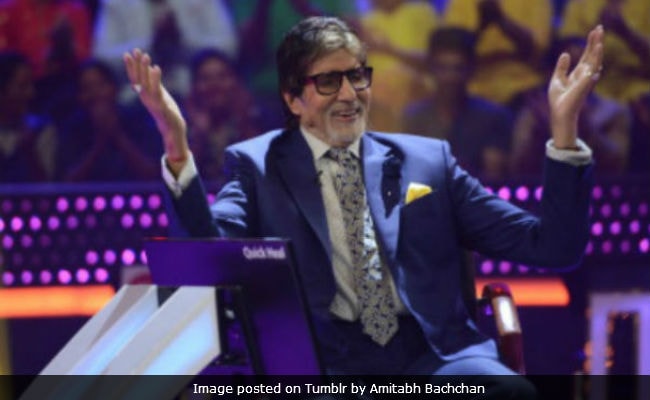 Highlights
Manish Ratn from Bihar took home Rs 80,000
Big B had a hearty laugh with Manish on the show
Neha from Madhya Pradesh will continue to play in Thursday's episode
New Delhi:
Amitabh Bachchan started the show on a positive note. Roll over contestant Manish Ratn from Begusarai, Bihar continued to play in today's episode. Manish, who is happy-go-lucky by nature, shared that he wanted to go into army and that he wished to have a girlfriend in his life. Big B and the hot seat contestant Manish had a hearty laugh after the question about a song titled
Beat Pe Booty
. Manish, an engineering student, crossed the
pehla pdaav
easily and won Rs 10,000.
Manish Ratn seemed a little nervous
as stated by Amitabh Bachchan as well.
But, he played well and took home Rs 80,000.
Next contestant, who was lucky to be on the hot seat, was Neha Sharma from Mandsaur, Madhya Pradesh. Neha shared that with the prize money, she wanted to fulfill her parents and her brother's dream. Neha is a constable and is really proud of her profession. To accompany Neha, her sister Megha came to the game show. Neha used two lifelines before the
pehla pdaav
and won Rs 10,000. Neha will continue to play in tomorrow's episode.
If you're prepping for the next season of Kaun Banega Crorepati , these questions might help you:
In which of these sports are players not permitted to raise their ball-hitting equipment above their shoulders?
People of which of these Asian countries cannot enjoy a sea beach picnic in their country?
Which of the following novels is based on the love story of the Prince of Naugarh and the Princess of Vijaygarh?
Kya aap sahi jwaab de paaye
? Don't forget to watch Neha in tomorrow's
Kaun Banega Crorepati
episode.